The first step to find SEO keywords for digital marketing campaigns is keyword research.
Keyword research will help you find the best keywords for your business.
In this article, I will explain how to find strategic keywords to target and how to match them up with user intent.
A basic mistake people make choosing keywords is targeting keywords that are too competitive and or unrelated terms.
Instead, you should to focus on keywords in niche areas where you have the highest chance of a conversion.
Of course if you can also rank for a high-volume keyword that's the sweet spot.
Keyword research basics
Keyword research is about understanding your target audience and how they find your webpages on search engines.
It will help you understand:
What people want to know about

What number of people share the same need

How they want that information presented
In this section, I will showcase how important lateral thinking is when it comes to keyword research; as one out of five queries has never been searched for before.
I will also try to help you avoid some basic mistakes. Once you understand the search behavior of your target audience a new ocean of strategic SEO will opens up to you.
Step one: Understand you audience
Before a business can grow through SEO, we have to understand who our customers are, what their goals are, and how we can help them achieve these goals.
Why would you want to waste time when you already know what keywords you want to rank for?
Good question! Of course, you don't want to waste any resources, but what you want to rank for and what your target audience is searching for are often two different things.
Focusing on your target audience and then using keywords to sharpen these insights will result in more efficient digital marketing campaigns.
Let's take an example. The Chanel San Francisco Store wants to start doing some SEO to improve how often they show up in organic search results. You get hired as an SEO consultant to help them out. First, you try to understand their customers. So you sit down with the digital marketing manager and ask the following questions:
What products do people search for the most?
Who wants these products?
When do people usually search for jewelry, watches, sunglasses, etc.?
Are there trends throughout the year?
How do people search for leather goods?
What words do they use?
What questions do they ask?
Do people search more on mobile, desktop, or iPad?
Why are people looking for Chanel products?
Are individuals looking for Chanel products specifically or just looking for a designer item?
Where are our target audience located?
Asking these questions up-front will focus your keyword research.
Step two: Think of keyword ideas
What words do people search for to find your products?
Did you know that Chanel gets 3.4 million monthly searches on Google? The next closest related keyword is Coco Chanel with 823k. And with the same exact search volume is Marion Cotillard. The connection? The French actress was the face of Chanel in 2020.
It's important to remember that employees at your company may have a way of describing your products, but how do new and existing customers search for your products?
Do they search for Marion Cotillard when they see the ad and want the iconic No. 5 fragrance? This in essence is the starting point for everything that follows as you begin researching SEO keywords for digital marketing.
Step three: Discover keywords
I'm sure you have a few keywords that you would love to rank for like your best-selling product. These are great seed keywords for your research and a perfect place to start.
At this stage, you can enter these keywords into a keyword research tool like Google Keyword Planner to discover the average monthly search volume and get some keyword ideas. I would advise setting up the cheapest possible Google Ads campaign for a couple of dollars to access the full version of Keyword Planner, otherwise, you will be stuck with very loose estimates.

Once you unlock the full version of Keyword Planner you can see that Chanel has 3.3 million monthly searches, so you can see the free version is not very precise.

We'll get into search volume in greater depth in the next section, but during the discovery phase, it can help you determine which variations of your keywords are most popular on search engines. There is an option to download keyword ideas on Keyword Planner to Google Sheets or csv.
Remember that Google now processes over 40,000 search queries every second and 20% of these have never been performed before.
This gives you a license to get creative when looking for new keywords and to think about the not-always-obvious ways that people might be searching for your products.
For instance, they might search 'Marion Cotillard ad' or 'Marion Cotillard perfume'. Instead of directly searching for Chanel No. 5.
A flower shop owner, without time for keyword research, might choose practical keywords like 'buy flowers online'.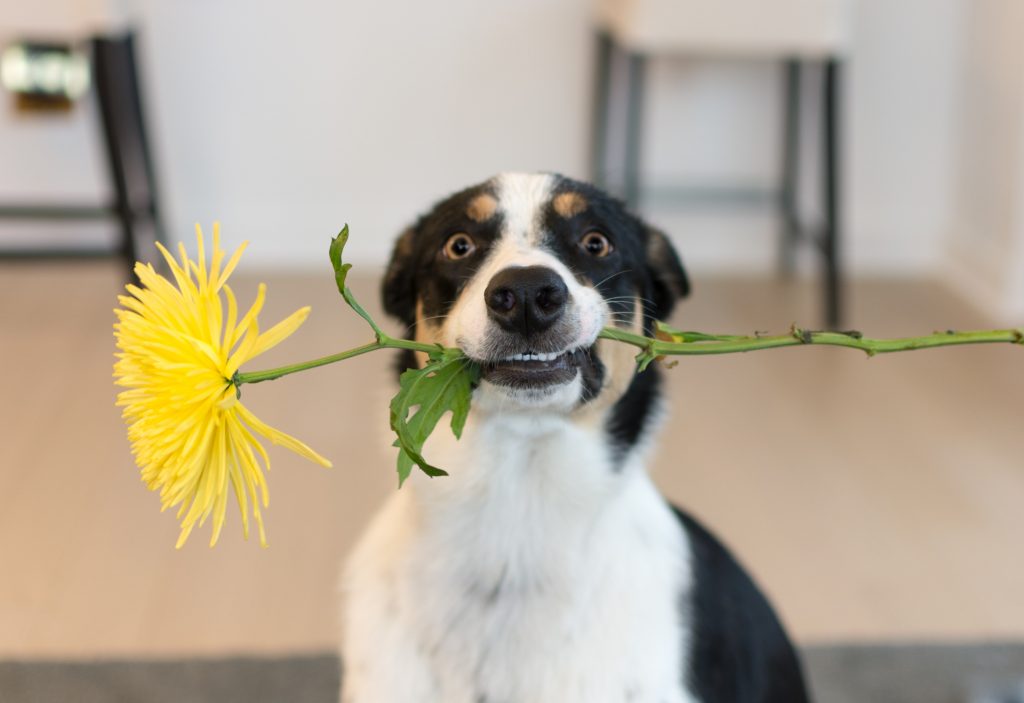 But, if he had more time to understand his customers, he might end up with a list like:
Most popular flowers for Mom

Flowers for engagement

Best flowers to say sorry
If you are struggling with this section, you could brainstorm with a colleague or try to pretend that you have no previous experience in your industry. This can help you think like your average customer as they search online.
Think of it like an elevator pitch or a game of Taboo. How would a person describe what they want in the time it takes an elevator to go up to the top floor? When it comes to searching for flowers people might casual phrases like 'gift for anniversary' or 'flowers for forgiveness.'
Let's take another example, many people aren't aware that air purifiers exist as a solution, but they know they have an issue with the air quality in their house. These people will search for things like 'treatment for bad air, 'get cleaner air', or 'clean house pollutants'. There are a few questions you can ask during this brainstorming process:
How would someone describe your product in a hurry?

What is the most creative alternative to describe your company?

Would they use layman's terms or industry jargon?

What is the strangest way they might describe what they want?
You used to be able to see exactly what search terms visitors used to reach different pages on your website on Google Analytics. That is until Google introduced Secure Search and now all of that data is encrypted for privacy concerns.
For more details you can read our beginner's guide to not provided.
Once you have the keywords previously 'not provided' back you can match Google Analytics sessions directly to keywords used.
Step four: Analyze keywords
Keyword analysis is the process of analyzing the keywords or search phrases that bring visitors to your website through organic and paid search.
By understanding what queries brought people to your website from search engines, you can customize page content to drive more traffic and increase conversion rates. For this reason, keyword research is crucial to SEO.
Search volume
Search volume is an important metric for researching the most important keywords for page optimization. The challenge is deciding whether you should focus on keywords with high or low search volumes.
Unfortunately, high search volumes come with a lot of competition.
However, gaining new traffic equals more brand awareness and ultimately more leads.
Conversely, with lower search volumes, the competition is also often low and you easily claim most of the traffic, if you make it to one of the top five positions on Google. Yet, the traffic potential is low.
Keywords with high search volume are often just one word like Chanel. These are known in SEO as short-tail keywords. Keywords with low search volume are often more specific and may contain more words. These are known as long-tail keywords like 'find car wash nearby'.
Consequently, for a long-term SEO strategy, you will need to use a combination of both.
First, pages should be optimized for keywords with high search volume (short-tail keywords). At the same time, you can integrate keywords with low search volume, which form part of a long-tail strategy. When searching for keywords, it should also be taken into account that many keywords with lower search volumes can better summarize the topic of a page.

Don't underestimate less popular keywords. Long-tail keywords at the forefoot with less search volume will convert better. That is because people who are further along in the buyer journey tend to use more specific and intentional search terms.
For example, a person who searches for 'Nike runners' is probably less likely to convert than someone searching for 'price Nike Pegasus'. Ideally, you should cover the whole high heel of search demand.
A good tip is to prioritize high-volume keywords that your direct competitors are not currently ranking for. You can check this on Semrush.com.
You could also take a look at the keywords from your list, which your competitors are already ranking for and go for them first. This is a bold strategy where you will compete for keywords your competitors are already performing well for.
Step five: Match keywords with intent
How Google chooses to display search results depends on the intent. Google describes this intent in the Quality Rater Guidelines.
First is the 'know' queries, where people want information. Next is the 'do' queries, where people want to accomplish a goal, and last is the 'website' query, where people want to find a specific website or visit a local business.
While there are thousands of search types, let's take a closer look at five major categories of intent:
1. Informational queries
The person wants to find something out and usually, the answer can be explained in one paragraph, hence the arrival of featured snippets.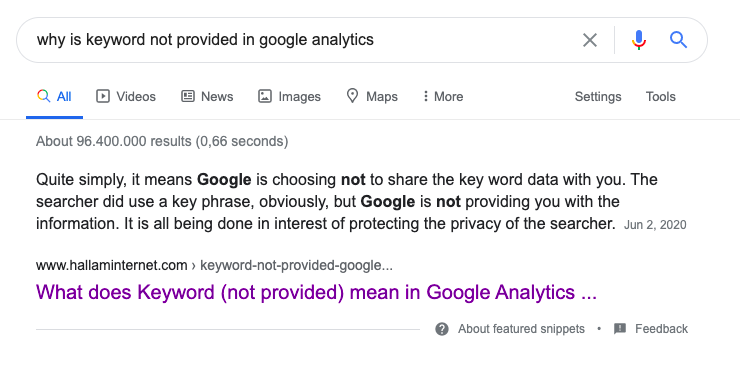 This is an information question. The person wants to know something.
2. Navigational queries
The person wants to go to a particular website.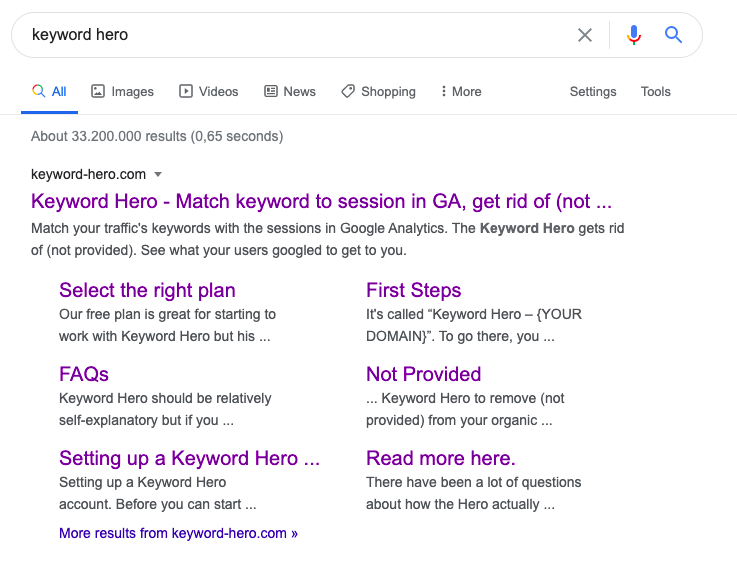 3. Transactional queries
The person wants to purchase something or do something.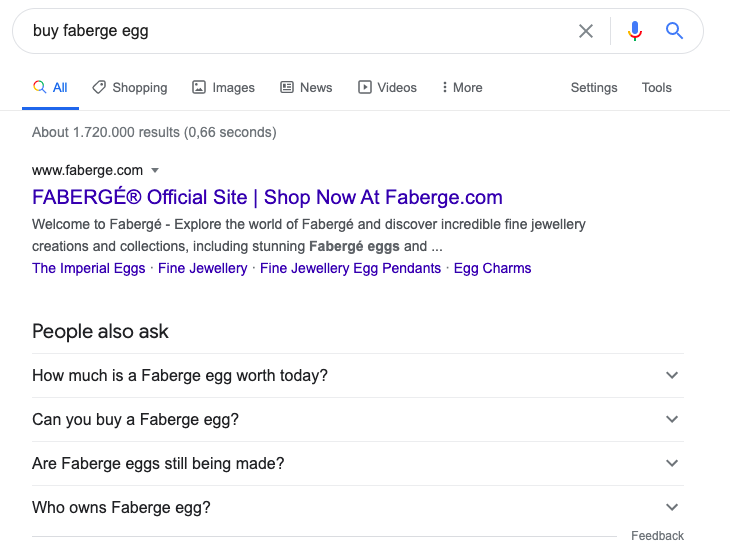 I hope this was my girlfriend 🙂
4. Evaluational queries
In this type of query, the person wants to compare products and are usually lower down in the sales funnel.

5. Local queries
The person wants to find something nearby, this could be a dentist or a car mechanic.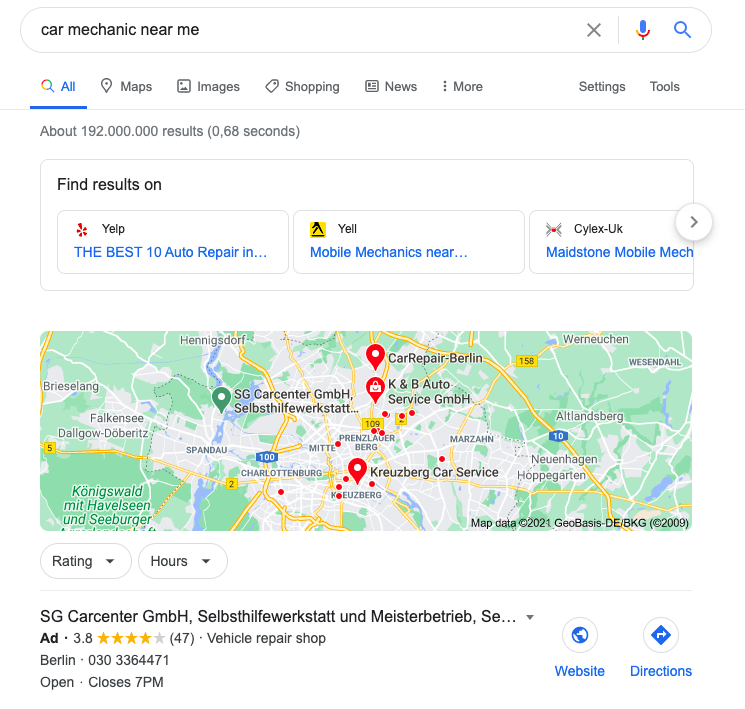 Step six: Survey the Serps
A crucial step in the keyword research process is surveying the Serps for the keyword you want to target so you can investigate the intent.
If you want to know what type of content your target audience wants, the Serps reveal what people want to read.
Google has evaluated the behavior of millions of people to provide the most desirable content for specific keywords.
Let's take two quite similar search terms: 'cleaning car' and 'clean car'.
While 'clean car' provides a list of results for local car wash businesses.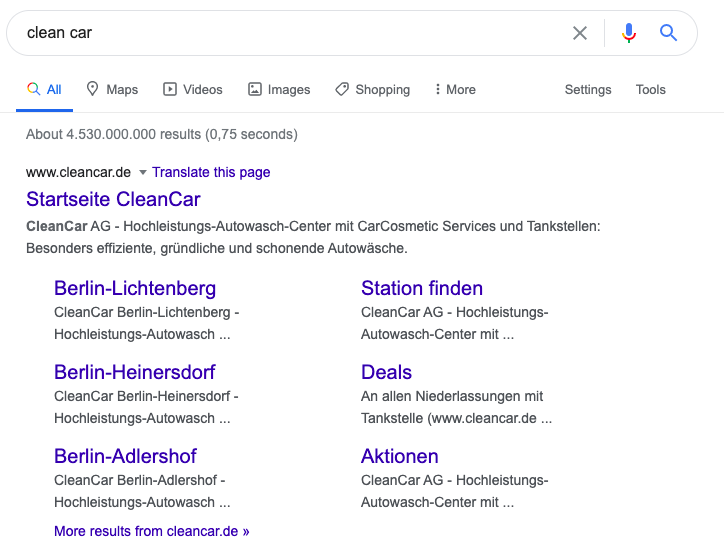 'Cleaning car' shows up informational results like how to clean my car myself.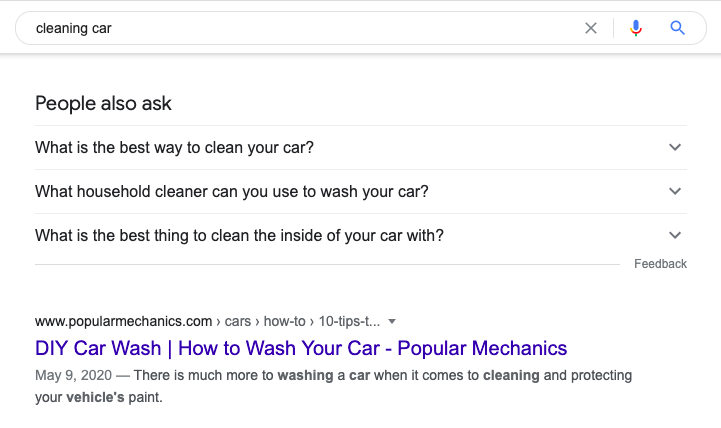 With just three letters in the difference, you would not expect such a difference in the search results from a local query to an informational query. If you were a car wash owner that targeted the keyword 'cleaning car' you would be wasting your time as the majority of people using that term want to learn the best way to do it themselves.
Google has created a clear distinction between these very similar queries, and as such has divided them into different intent categories.
By surveying the Serps, you can begin to understand what intent people have for a keyword.
So if you are frustrated about not getting individual pages to rise to the top of the Serps, it may simply be the case that the page doesn't match the intent of the majority of people using that search term.
Best SEO keywords for digital marketing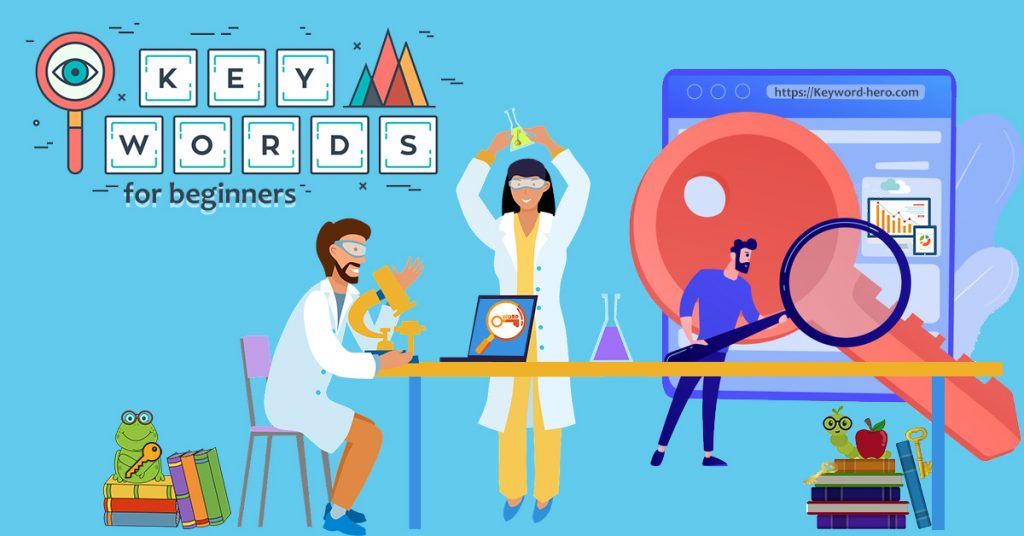 Having been in SEO for over a decade I have a few tools that I can't do without for keyword research.
Moz Keyword Explorer. Put a keyword into Keyword Explorer and you will get information about monthly search volume and Serp features including the featured snippets that are ranking for that search term. The tool is relatively accurate for search volume data. However, it's nowhere near as accurate as Google Keyword Planner.
Google Keyword Planner. Google Keyword Planner has to be the starting point for keyword research. That being said, as mentioned previously, you will need to run at least a minimum 1$ ad campaign to reveal the full search volumes, otherwise, you will see Chanel as somewhere between 100k and 1 million; when it is 3.3 million. You will not regret using the full version of Keyword Planner.
You might come across an article that describes a method of accessing the full version by creating an account and switching to expert mode at the bottom of the screen. We tried that and Google has since removed this as an option.
Google Trends. The Google keyword trend tool is good for finding seasonal keyword fluctuations. For example, 'Christmas decorations'.
AnswerThePublic. This is a free tool with popular questions related to a specific keyword.
SpyFu Keyword Tool. This is a handy tool that provides some interesting keyword data.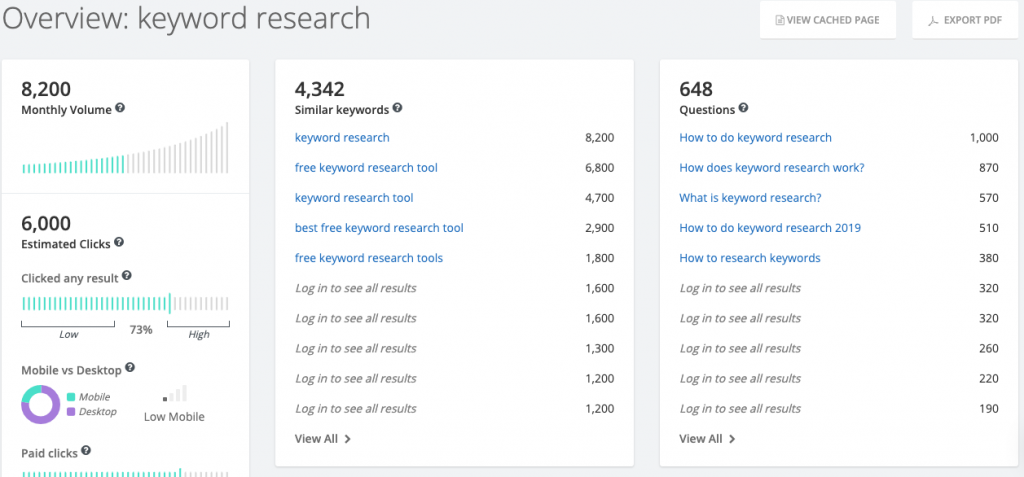 Keyword Hero of course, which is another free tool that you can use to reveal all (not provided) keywords on Google Analytics.
Rand Fishkin, CEO & Co-Founder of Moz, tweeted about Keyword Hero and wrote an article about not provided keywords.