Let's face it, once the annual budget is set in stone, immediately savvy SEO teams are on the lookout for the best SEO analytics tools to get an edge.
Yet, with so many options on the table where do you start?
I thought it might be helpful to put together my list of the top SEO analytics tools out there.
Google Analytics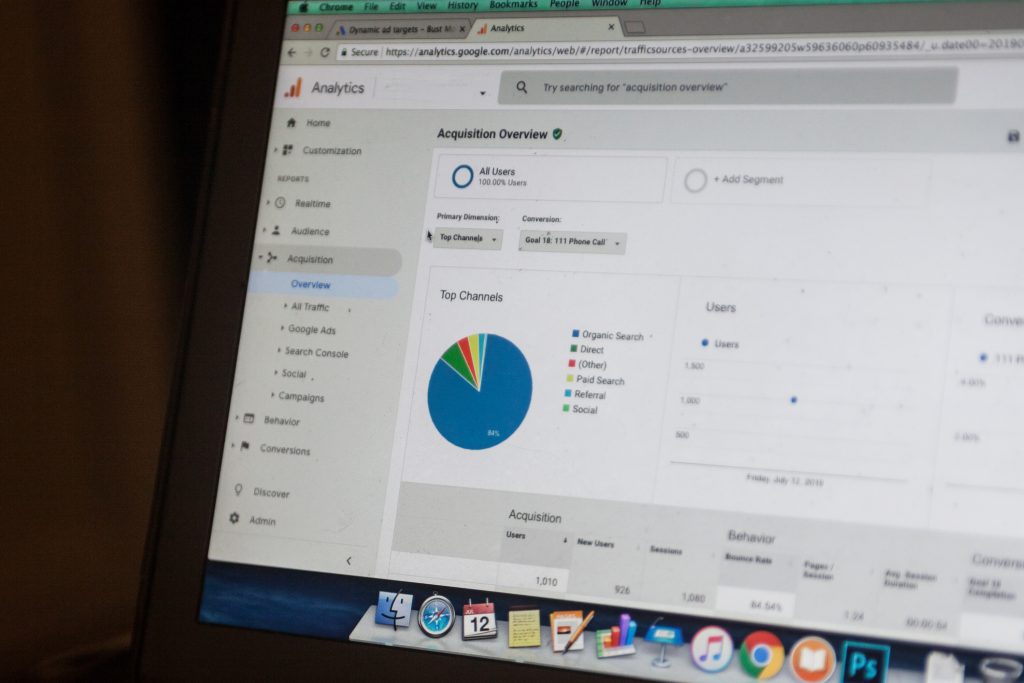 The grandfather of SEO analytics tools probably needs no mention for experienced SEOs. Google Analytics is one of the most popular digital analytics software tools.
It is Google's free web analytics service that allows you to analyze at a granular level how visitors on your website behave.
This tool provides fantastic insights that can help you to shape your SEO strategy and optimize based on key metrics.
Without a doubt, a must-have tool for digital marketers. The one flaw we've noticed in recent years is that gradually keywords that used to be visible have disappeared. I tracked this back to 2011 and the historical trend looks something like this.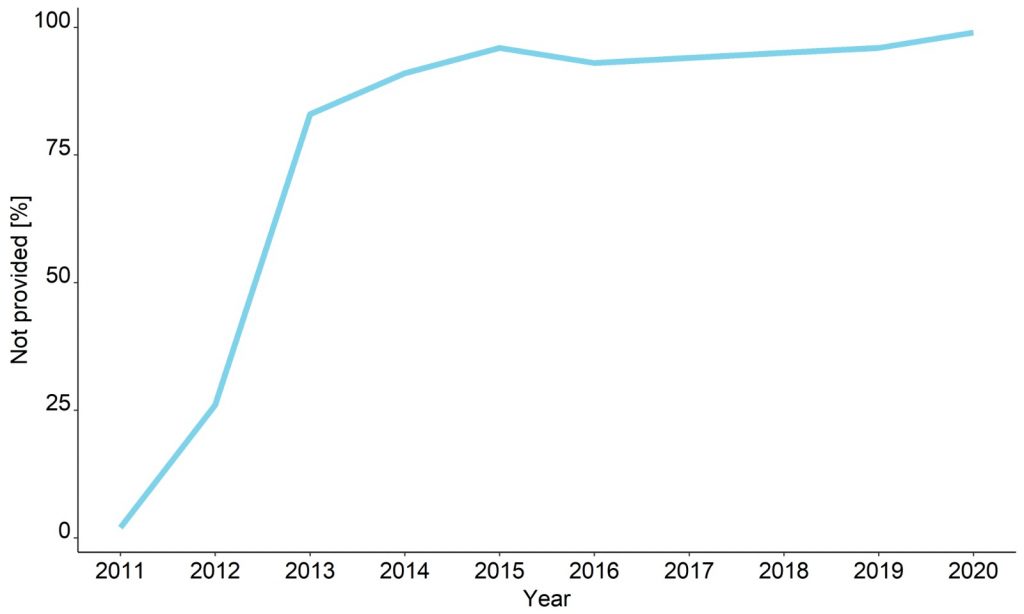 Looking at performance by keywords used to be a fantastic way of seeing how people behave as they search for different terms and how they convert based on specific keywords. Recently (not provided) accounts for 99% of all keywords, which makes analysis impossible.
Keyword Hero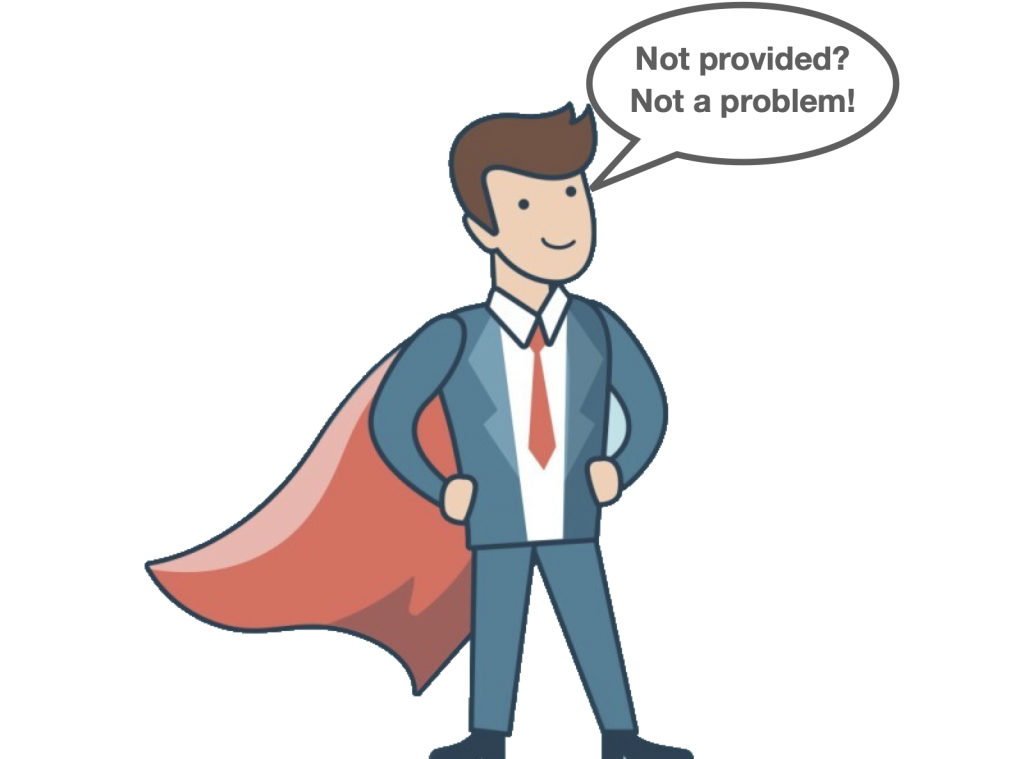 Keyword Hero is now completely free to use across all plans for 90 days. What it does is allow you to see your keywords again in Google Analytics, so it works well with the free version of Google Analytics. After a few days, you can begin to see all the keyword search terms reappear under a new view in Google Analytics.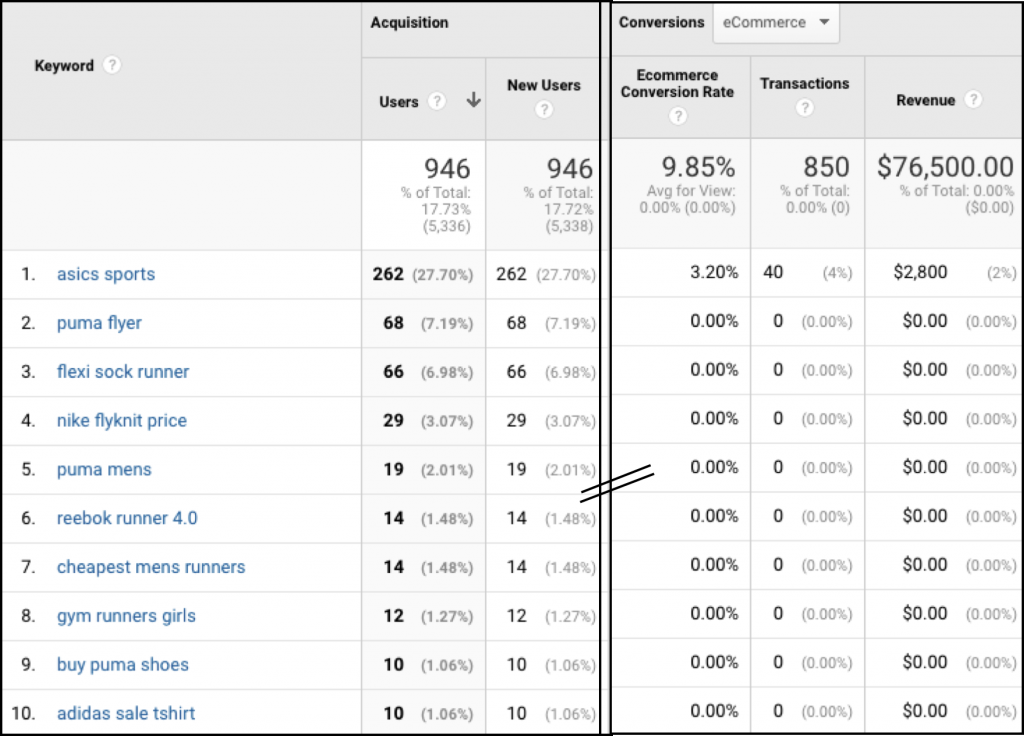 This means you can once again study behavioral metrics by keyword and identify the keywords that are making you the most money. This in turn will shape your content and on-site SEO strategy. It's a handy tool for checking Serp position and brand versus non-brand keyword performance. You can analyze up to 2,000 Urls for free with a certainty threshold of 83% for all keywords.
Data Studio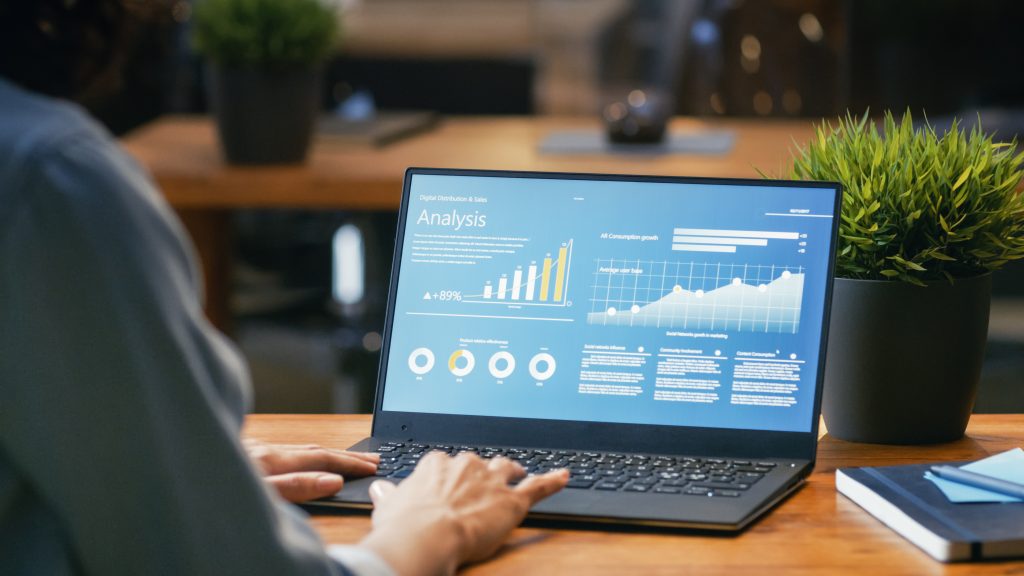 Google Data Studio is a free tool that turns your data into informative, easy to read, shareable, and customizable dashboards and reports. It's an ideal tool to tell your story with charts, geo maps, area and bubble graphs, data tables, pivot tables, and lots more.
The free version of Google Data Studio 360 is not as robust as the paid product, but users can create up to five multi-page reports that can be shared with an unlimited number of users.
MozCast
MozCast attempts to track the patterns of the Google algorithm. While big updates like Panda and Penguin get a lot of press, Google has revealed that it makes dozens of changes a year. What we notice is only what makes the headlines.
Panguin Tool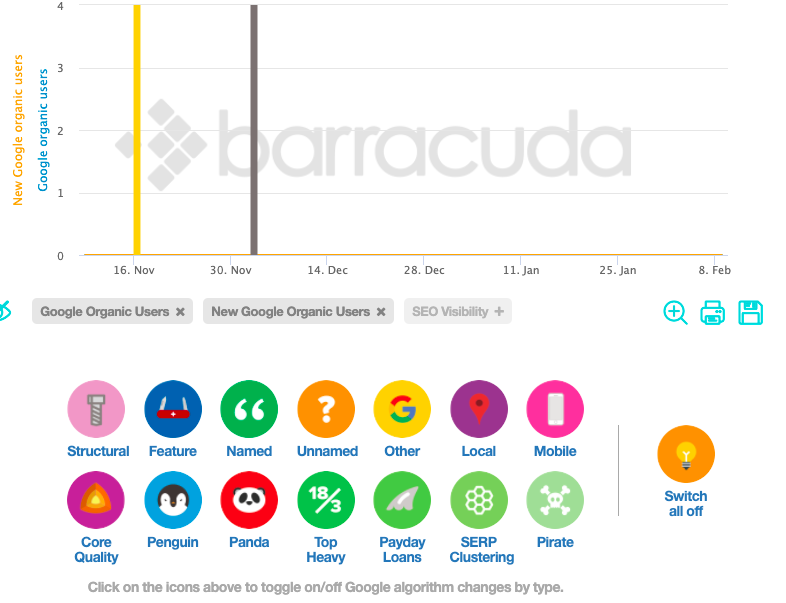 This is another free SEO tool to help you investigate whether you've been impacted by Google's algorithm updates. Technology brought to you by digital marketing agency Barracuda Digital.
If you see a drop that correlates with an update, then you can make an educated guess that it was the result of an algorithm update.
Siteliner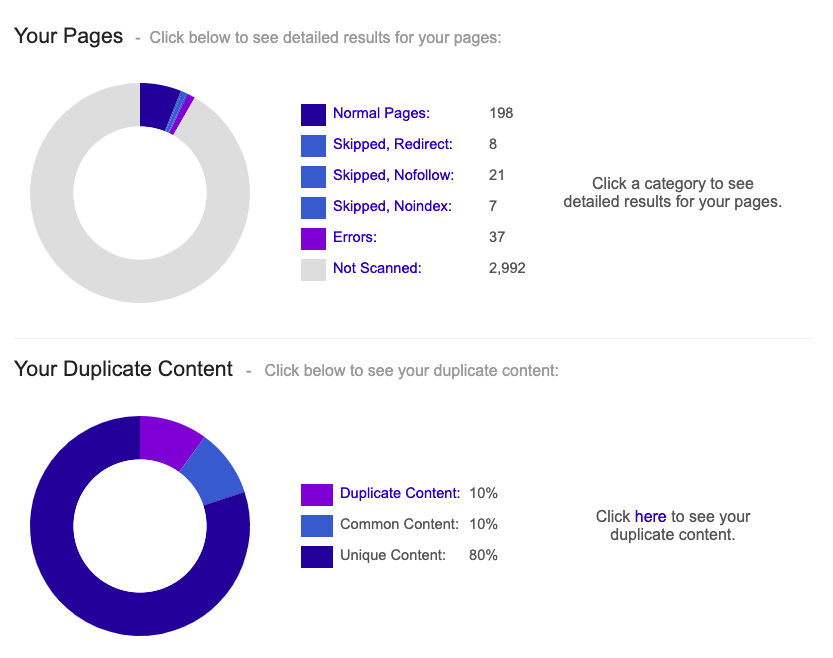 Very handy site for checking your website for duplicate content. Just enter your website Url into the search bar and it will scan your website immediately.
Within 30 seconds it will pinpoint if there is content overlapping from different pages on your website. The median for all other sites is 18%, so Moz.com is above average.
Duplicate content can confuse Google by forcing it to choose which of the identical pages it should rank in the top results. This is only really a problem if you are using the same target keywords.
Regardless of who produced the content, there is a high possibility that the original page will not be the one chosen for the top search results. This runs the risk of ranking cannibalism.
In addition, Siteliner reports on internal links per page, page speed, and page size. This tool gets the thumbs up from me.
FatRank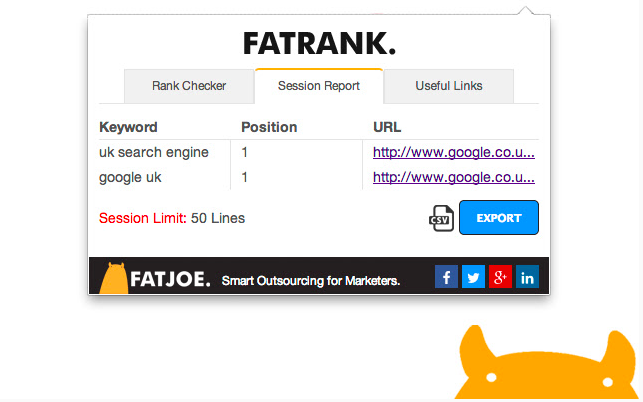 SEO Chrome extensions like FatRank allow you to analyze your website's performance. This is one of the best SEO analytics tools to let you know the ranking of your keywords. You can add keywords to your search to find out how you rank per page for each keyword you have optimized for.
This information allows you to better optimize your website for that keyword so you can make adjustments as needed. Unfortunately, it won't reveal your 'not provided' keywords in Google Analytics but you can use other tools for that.
I like that it is accurate and live. The tool is good for when clients want to know their current ranking for their favorite keyword, and you can answer them immediately. It's great that it is free, but it's lightweight.
SEOQuake

This is a handy browser extension that performs a thorough SEO analysis of any webpage. All it takes is one click. No cumbersome interface involved and can be adjusted to only display the metrics you are interested in. It can perform on-page site audits, assess both your internal and external links and website comparisons to determine how you perform against your competitors.
You can also use it to see the keyword density of competitors' pages.
Google Analytics 360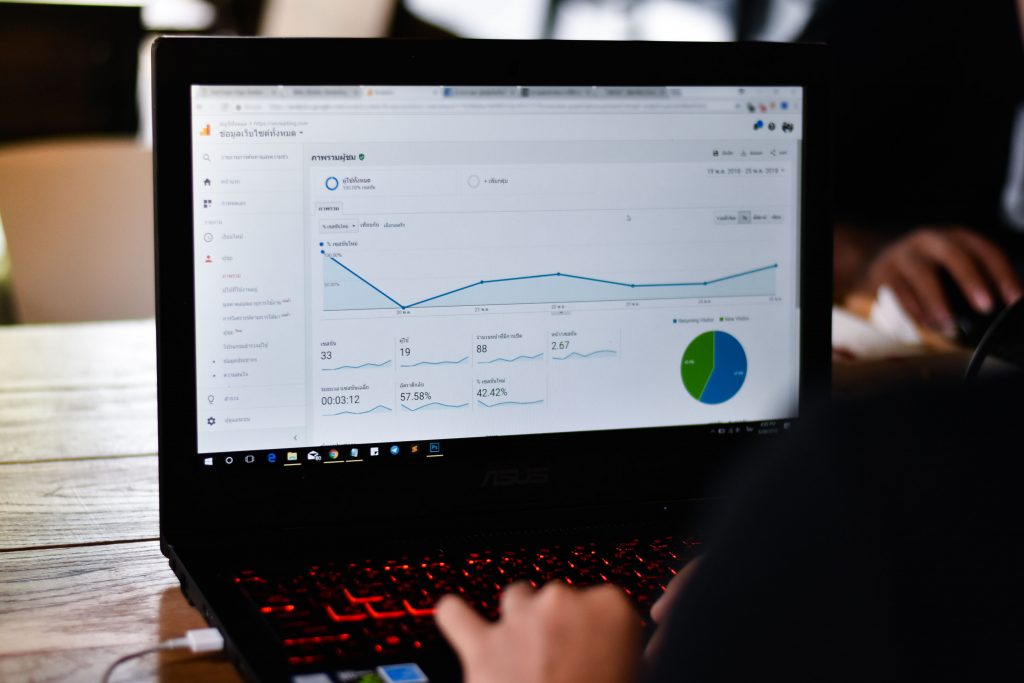 Google Analytics 360 can be valuable because it removes data limits and adds new ways to slice your data. However, GA 360 provides more granularity in the data than many SEO teams will be ready to handle. For most companies, the free version of Google Analytics has more than enough power. And importantly, it doesn't come with the $150k price tag per year.
There is also a myth that GA 360 users get (not provided) keywords back. This is not true.
Google Search Console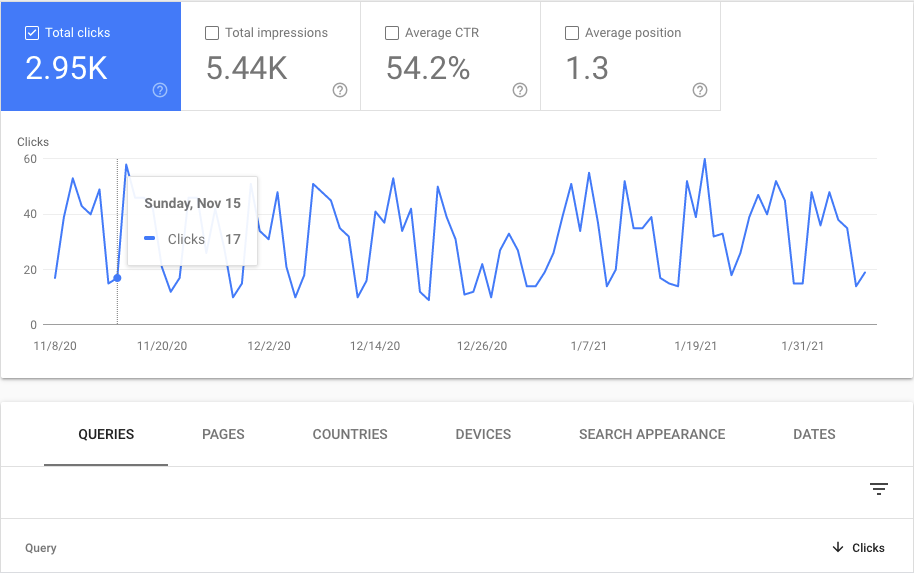 Google Search Console is a free service offered by Google that helps you monitor, maintain, and troubleshoot your website's presence in Google Search results. You can set up alerts when Google encounters problems with indexing, spam, or other issues on your site.
It's often used as a replacement for showing the keywords that used to appear on GA, but it only shows a small percentage of the thousands of possible keywords that were used. I wrote about some differences between GA, GSC and KWH.
It is a handy tool to get a quick impression of clicks, average Serp position, etc but shouldn't be used as a tool for keyword optimization. At least not in isolation.
Ahrefs' WordPress SEO plugin

There are so many SEO tools on the market, what makes this one unique? This tool helps you identify high and low performing pages, get recommended actions tagged to your posts, and understand the overall health of your content.
The content audit uses data from GA and Ahrefs like total traffic, organic traffic, and backlinks to each post and page.
MozBar

The industry's most talked-about SEO toolbar gives you instant metrics while viewing any page or Serp. The toolbar has three categories: page elements, page attributes, and link data.
The most important on-page SEO information can be found under the 'Page elements' tab. Data such as title tag, meta description, and H1 tags can be seen at a glance. It gives you a page optimization score and page content suggestions.
If you didn't know a high DA (domain authority) is a site with a very large number of high-quality external links (such as Wikipedia or Google.com), whereas small businesses and websites with fewer inbound links will have a much lower DA score. New websites will always start with a Domain Authority score of one.
How to choose the best SEO analytics tools?
When it comes to choosing the best SEO analytics tools to meet your organization's needs, the decision should be based on how your SEO priorities, budget, and the number of Urls you manage.
It's about getting the tools that provide the most effective combination of keyword-driven SEO capabilities with a level of SEO organization, analysis, and execution.
If a product tells you what optimizations need to be made to your website, does it then provide the tech to help you make these improvements quickly?
The best SEO analytics tools provide free trials and then charge monthly with most SMB-focused plans ranging from $50 to $800. GA 360 being the exception here, as it's much more expensive at $150k per year.
Depending on how your business plans to use the tools, it might make sense to try a few free trial options before jumping into a paid version. The trial versions of the above list range from 7 days up to as long as 90 days for Keyword Hero.
Google Search Console and GA are free to use but GSC is focused on Serp data, which only gives you part of the picture, especially for keyword optimization.
A lot will depend on the number of Urls your business operates. Some of the tools will differentiate based on Urls. For instance, the Keyword Hero pricing structure is tiered based on the number of Urls that a company needs to analyze.
If you think about the 9 Most critical SEO success factors, the list includes speed, keyword optimization, and relevance. It's important to understand what your target audience cares about (keyword research), how your pages match search intent, and if the content is relevant or not.
If you can use a suite of tools that ensure that every visit to your website is a pleasant and useful experience for the majority of website visitors; your traffic, ranking, and ultimately conversions will improve.
I advise testing some of the above SEO analytics tools for free and see which best suits the needs of your business. It might be that you get lucky and the first tools you try work well, but mostly finding the perfect set of SEO tools takes a bit of experimentation and reshuffling.
Just remember to always set a calendar reminder to the day before the trial is due to end.