Not Provided in Google Analytics
In 2011 Google released the Safe Search Update, that moved Google's search traffic to HTTPS. Ever since, web analytics tools – including Google Analytics – can no longer determine which keywords a user googled before he got on a website. Web analysis tools refer to this traffic and the keyword as '(not provided)'. Read in the following, how Keyword Hero has overcome this problem and how you can use Keyword Hero to remove (not provided) from your organic Google Analytics reports: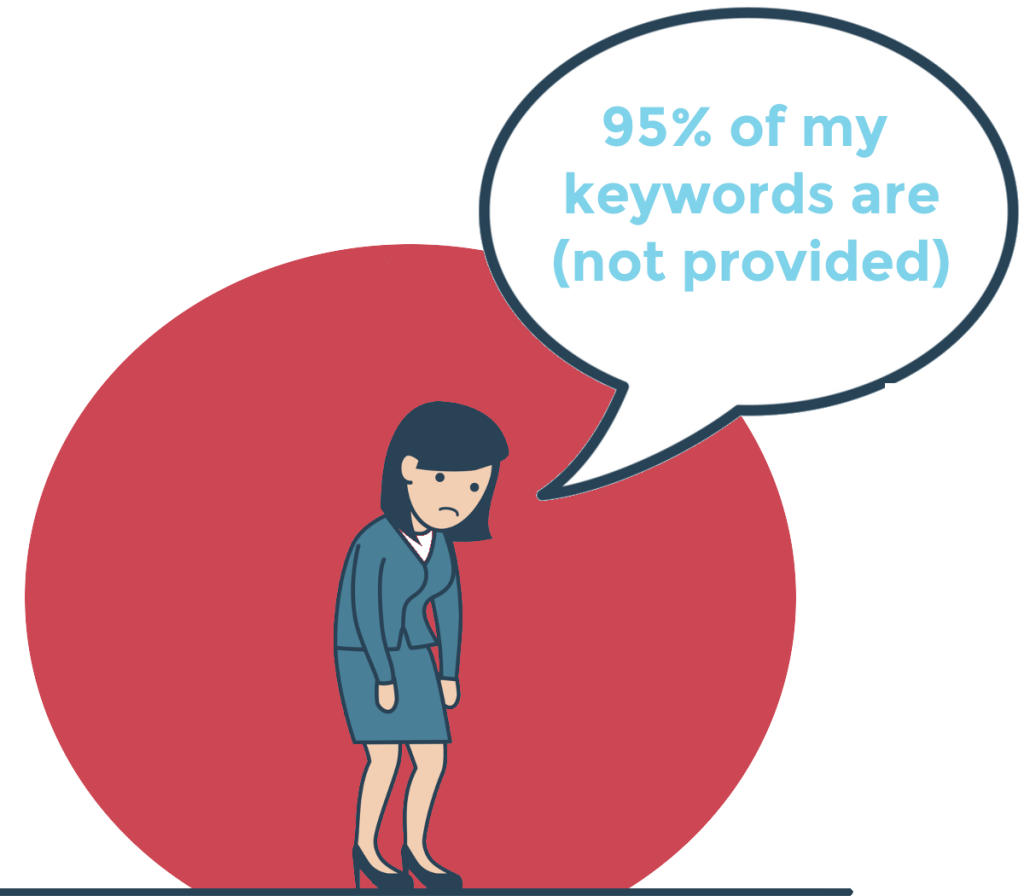 What is (not provided)?
On October 18, in 2011, Google started to move its search traffic for logged in users to HTTPS. As increasingly more users had Google accounts, the keywords started to disappear in Google Analytics.
Google called this update "Google Secure Search". As the search queries were secured with SSL, analytics tools could no longer decrypt them.
They started to refer to these secured queries as (not provided).
Partially some search terms are still provided in the Search Console, and for those paying for keywords in Google AdWords, the keywords are revealed.
How long has it been around?
Google Secure Search was launched on October 18, 2011. First, the search was only converted to HTTPS for logged in Google users. The traffic of those users, that were not logged in, was still HTTP.
In July 2013, all search traffic was completely moved to HTTPS and the ratio of (not provided) search queries in web analysis tools surged from about 41% to over 80%. By now, the overall share of (not provided) search queries is well over 95%.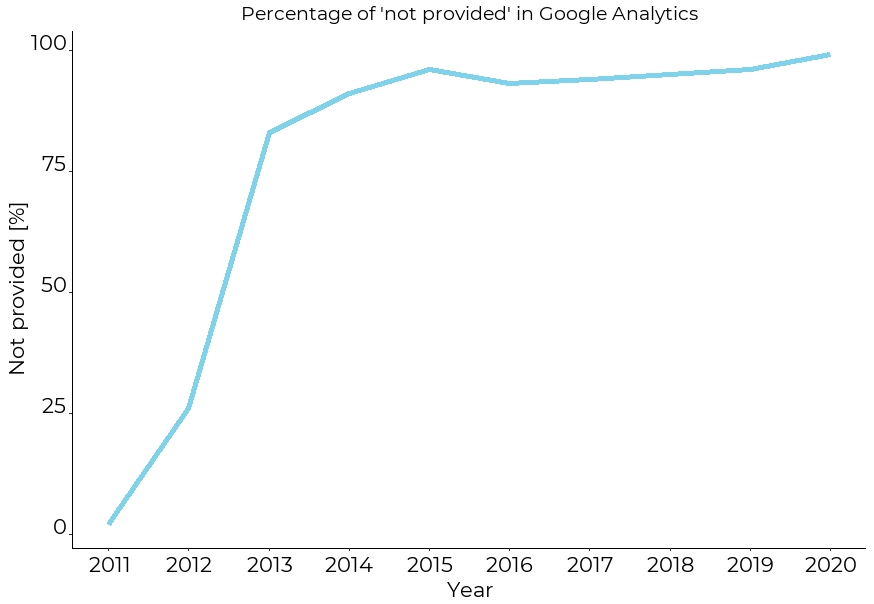 The graph shows the development of (not provided) keywords in Google Analytics based on various pages from different countries.
Consequences of Secure Search
Google's Secure Search Update is responsible for the (not provided) keywords. It was rolled out at the end of 2011. Ever since search engine optimization has become a lot more difficult. Above all, the following two aspects have become pretty tough for webmasters:
1. Monitoring keyword performance
Secure Search is a challenge for webmasters, as it makes monitoring individual keywords extremely difficult. Some tools promise to provide some help and offer rank monitoring and "estimated" traffic of individual keywords.
However, the problem with these tools is a very inaccurate sample set. These tools only look at a small number of keywords, varying in their sample size also greatly among different verticals. So they offer the user only a fraction of the keywords that his website actually ranks for.
2. Evaluating behavior per keywords
More importantly, the transactional and behavioral metrics of individual keywords can no longer be measured. Webmasters don't know anymore whether a user who searched for "shoes" has a higher conversion rate or longer time on site than a user who searched for "Red Nikes". Optimization here has become virtually impossible.
(not provided)
and other web analytics tools
Because the (not provided) issue is not a problem of Google Analytics itself, but due to secured traffic, all web analytics tools, such as Webtrekk, Piwik, and others, reveal no more keywords than Analytics.
Analytics Premium and (not provided)
There is the rumor that users of Google Analytics Premium (now Google 360) still see all keywords.
Google offers this tool with a hefty price tag of around $10,000 per month for large websites. However, the idea that these users can still view all organic keywords is only a rumor. Even with a Google Analytics Premium account, users do not get to access more keywords than the ordinary free user.
Keywords in AdWords
If you choose to pay for your keywords through Google AdWords, you'll still get to see them.
Select "Search Terms" in the "Keywords" tab in AdWords and you'll see a list of the very keyword that a user searched for when you paid to show him your ad.
(not provided)
and other search engines
Most other search engines than Google, either already moved or are in the process of moving their traffic to HTTPS, resulting in hidden keywords.
(not provided) and Bing
If a user is logged in on Bing, the search will be secured by HTTPS, again hiding the keyword phrases. The share of (not provided) on Bing is currently about 60%.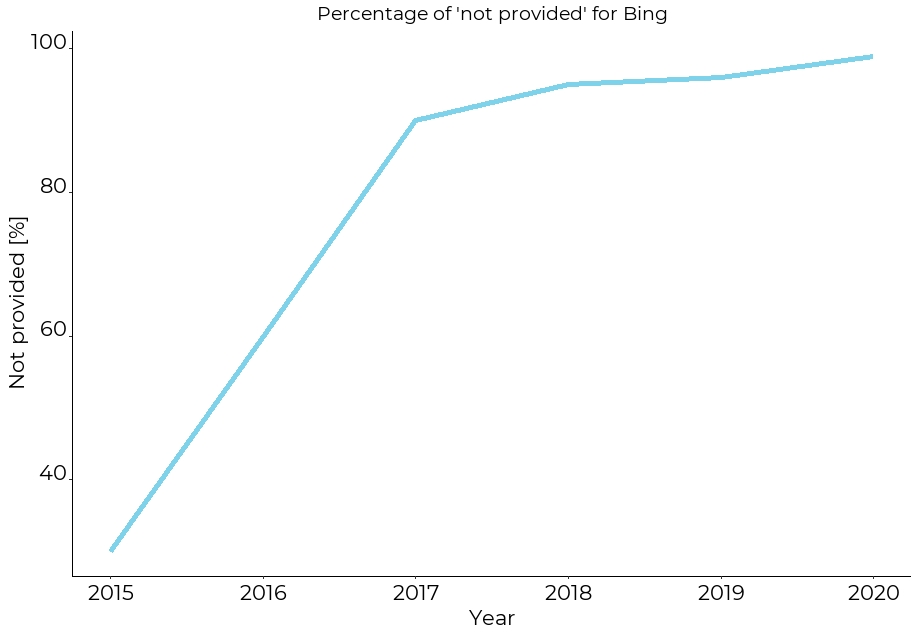 (not provided) and Yandex
The Russian search engine Yandex has completely moved its traffic to HTTPS, so no more keywords from those guys.
(not provided) and Baidu
Baidu's traffic is also HTTPS only. However, users of Baidu Analytics can actually see the keywords from Baidu, whereas Google Analytics users only get to see (not provided) here. Baidu Analytics is a popular tracking tool for websites in China.
THE SOLUTION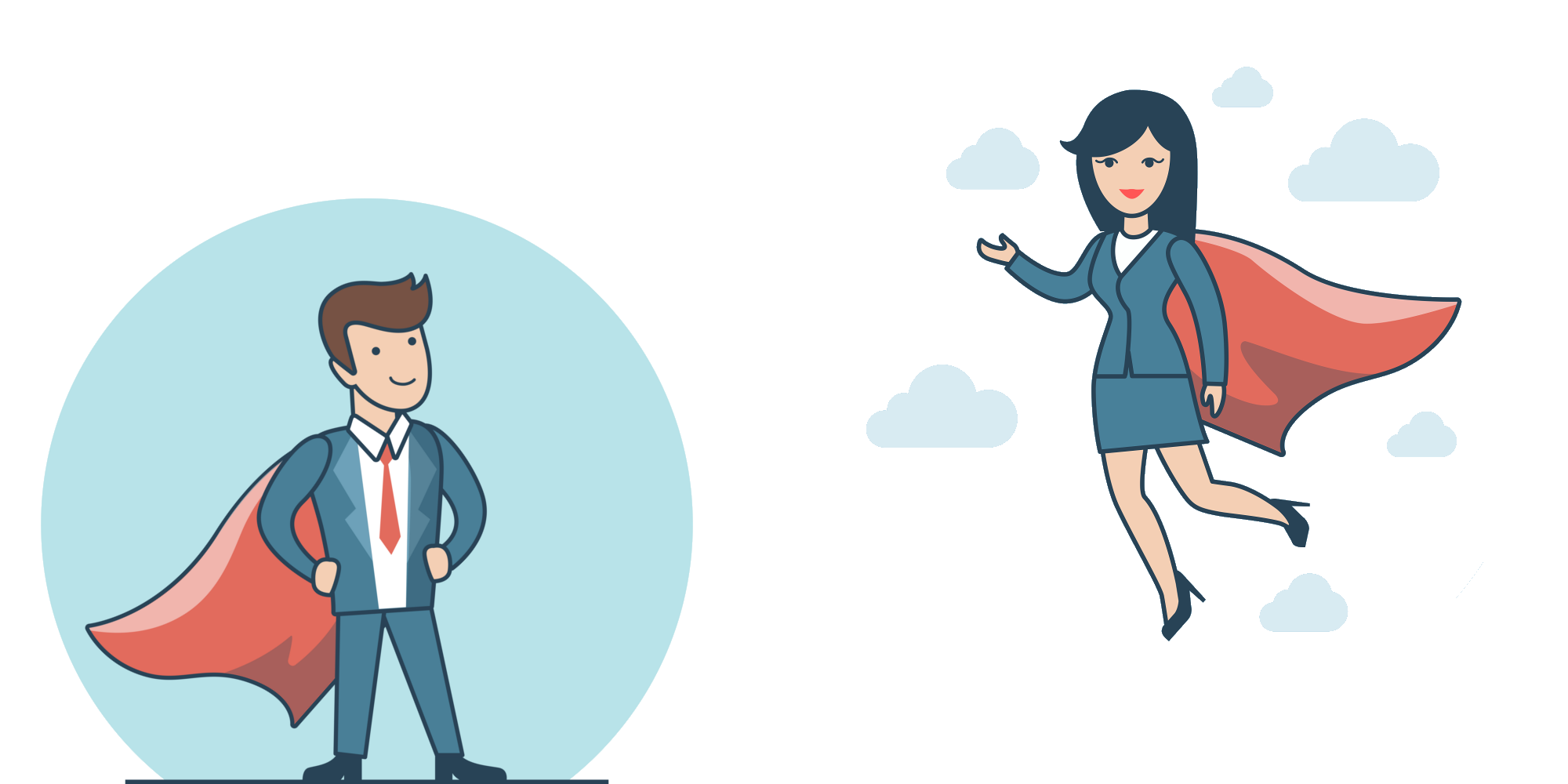 The Keyword Hero
The Keyword Hero gets around the problem of (not provided), and shows the very keywords that users googled in Google Analytics. This finally enables webmasters again, to not only see the exact keywords that lead users to a site but also analyze transactional and behavioral metrics per keyword again.
The Keyword Hero reveals the keywords, by connecting to nine different data sources. These allow the Keyword Hero to calculate between 85-95% of all keywords, with a certainty threshold of at least 83%. If you'd like to read more about how he does it, look here!