We all want immediate SEO results, however, ranking on Google takes time. Some people say it can take up to 12 months to see the impact of an integrated search engine optimization strategy. If you are asking yourself how do I increase my visibility on Google, I will show you the quickest way in this article.
Let's be honest, since Google increased the number of results on the first page of Serps, if you are on the second page, you can expect zero visibility.
Register with Google Search Console
The Google Search Console is the suite of tools and reports available from Google. To get started with the search console, follow the three steps below:
Login to Google Search Console

Set your preferred domain

Find and fix crawl errors
Google Search Console will also let you see the search queries that people are using to find different pages on your website. It will show you clicks, impressions, and keywords. This is not the complete list of keywords as I explain in this article about the limitations of GSC.
Search Console can help you monitor, maintain, and improve your visibility in Google's search results. Once you log into Google Search Console, you will be able to manage your website sitemaps, indexing of links, and determine what Googlebot should be crawling and indexing content from your website.
Submit an optimized sitemap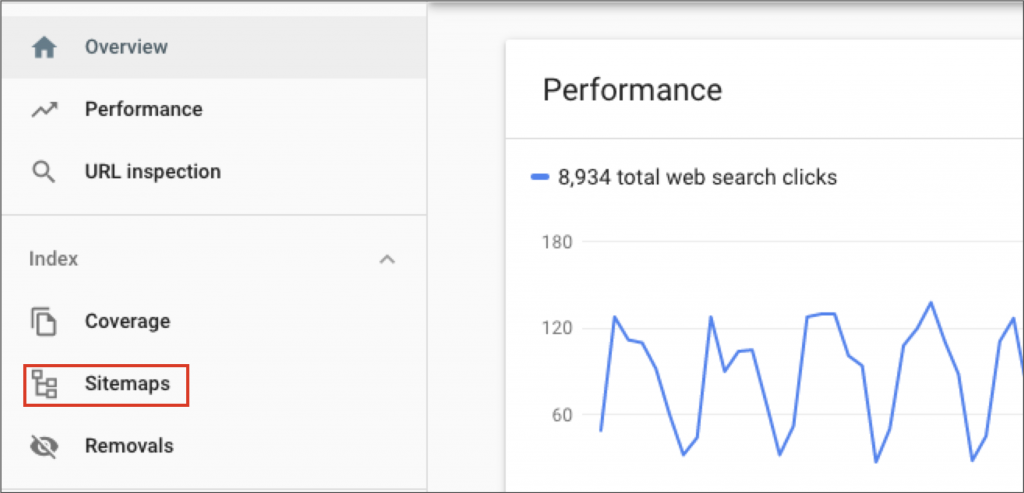 To submit your sitemap login to your Google Search Console account.
Then, go to Index | Sitemaps.
If you have already submitted your sitemap, you'll see a list of submitted sitemaps on this page.
To submit your sitemap, enter your sitemap's Url into this field:

And if everything is set up, you'll start to see information on your sitemap on this page under the Submitted Sitemaps section.
Check for crawl errors
Once again access Google Search Console.
Then Settings | Crawling | Open Report.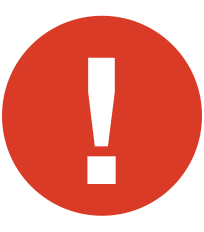 If you see the above warning symbol, it means Google has encountered at least one significant crawl availability issue in the last week on your site. Because the error occurred recently, you should try to determine if this is a recurring problem. Inspect the Response table to see what the problems were, and decide whether you need to take any action.
Make your website mobile-friendly and fast
If your website was built or updated within the last few years, the designer or website builder will probably have optimized for mobile experience.
Before you spend money on making your website mobile-friendly, first check how your website performs at the moment.
First access the Google mobile-friendly testing tool. Drop your Url into the search box. You'll get a 60 second response and will find out if your website is mobile friendly or not.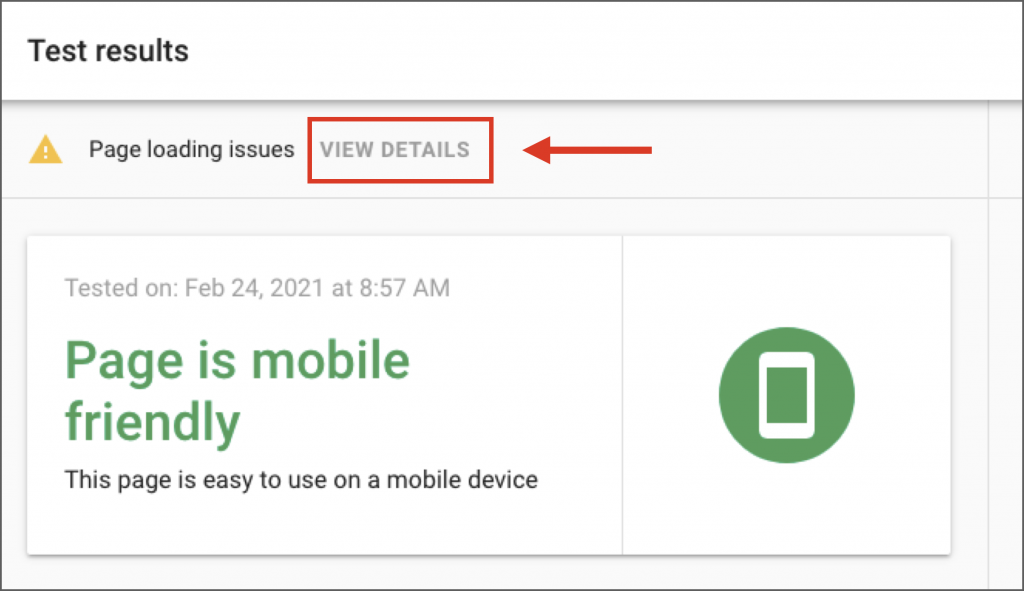 Google also provides a screenshot of how the page looks on a mobile with a list of recommendations to make the mobile experience better. You can view the details of any page loading issues.
Google has been using site speed as a ranking signal since 2010, hence it's important to ensure that your site loads as fast as possible.
To ensure that it does you will need to:
Minimise the number of HTTPS requests on your site, this means only essential scripts and use images only when they make your content easier to understand

Ensure that your image file sizes are as small as they can be (TinyPng is handy to compress images with minimal loss of picture quality)
You can check the page speed of your website on Google's Page Speed analyser.
Identify high-performance keywords
Before Google introduced Secure Search, you could see all organic keywords in Google Analytics. Now they are marked as either (not provided or (not set). You can read in more detail about why this happened in our beginner's guide to 'not provided'.
In brief, Google wanted to protect user's privacy, so it no longer allowed webmasters to view keyword referral data.
I appreciate the protection of privacy, but this meant identifying high-performance keywords became impossible.
There is a solution, though, and it involves heavy data processing and seven steps to find keywords not provided.
Once you can see your keywords again in Google Analytics, you can see which drive traffic, where you need to optimize landing pages, and how to track organic keywords conversions in Google Analytics.
Track keyword ranking
One of the best ways to increase visibility on Google is to track and monitor keyword ranking. Many SEOs use Google Search Console for this purpose. I mentioned earlier the limitations of GSC for the purpose of tracking keyword ranking and tracking keyword ranking.
One advantage of using Keyword Hero is that you will see the position in the Serps for each keyword in Google Analytics. This is more accurate than the data on GSC. You can benefit from quick wins, by spotting keywords that are ranked 11-15. By getting a page into the top top search results you will receive an order of magnitude more traffic and clicks.
According to a report by Backlinko, moving up just one position in the Serps can result in an increase in click-through rates of 30.8%.
Use Google Analytics
On Google Analytics you can quickly compare monthly traffic stats.
Go to the Acquisition report.
Set the date range at the top right of the page. And click compare to previous period.

At a glance you can see if your visibility is heading in the right direction.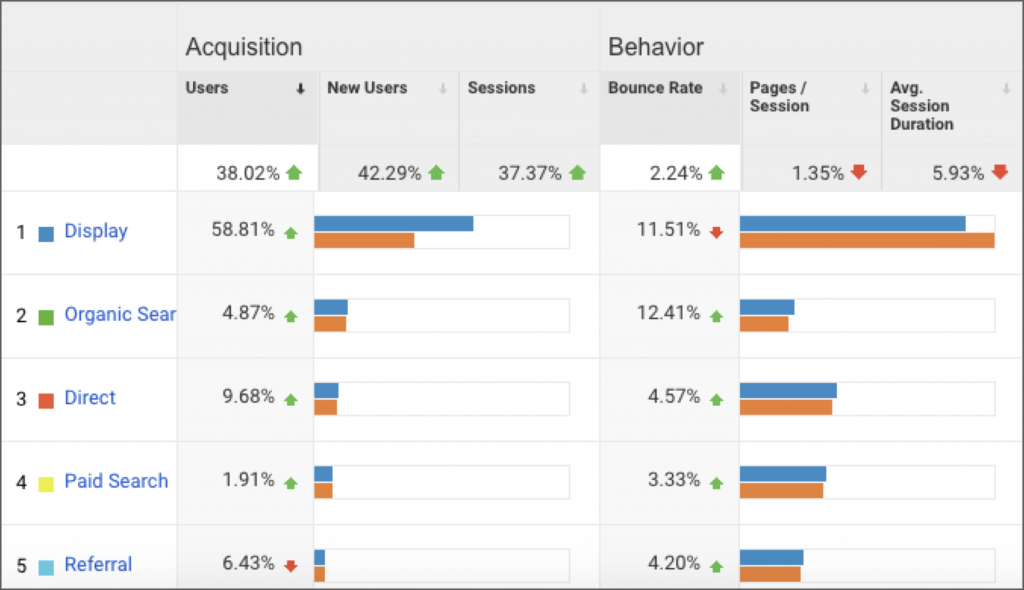 If you are seeing more red than green, you will need to dive into more details.
The next report to look at is the Landing Page report to show you your most important web pages.
Go to Behavior | Site Content | Landing Pages.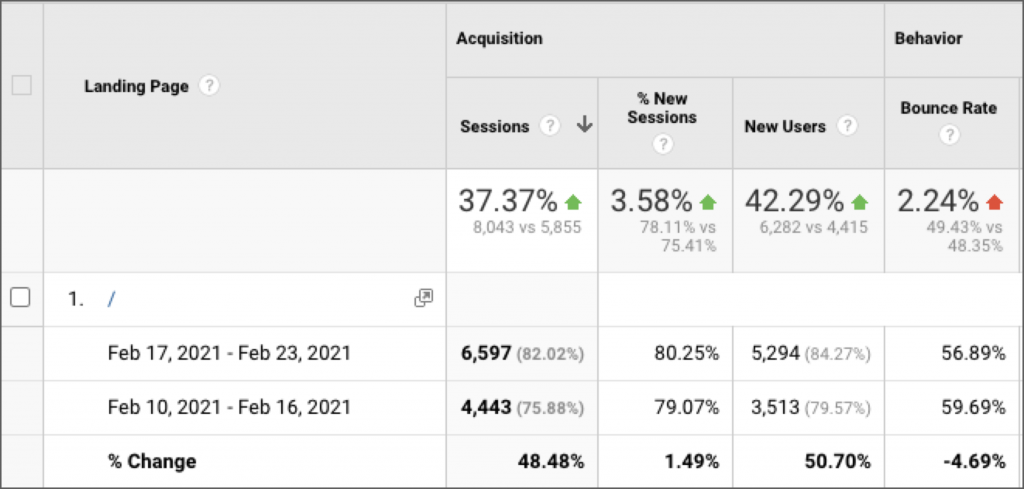 Ideally you will see positive green arrows here for everything apart from bounce rate.
A bonus, once you have installed Keyword Hero, is that you will be able to pinpoint the focus keyword for each landing page and optimize accordingly.
Use focus keyword placement
It's pointless knowing your page stats if you don't know how to use keyword optimization to improve each page for better visibility. Do the following to boost visibility. Don't worry about keyword density, that is no longer a Google ranking metric.
Add focus keyword to page title

Add focus keyword to H2 heading

Include focus keyword in snippet, alt text for images, and Url
This is the only way Google will know what the central theme of your page is. This applies to blogs and any other webpage on your site.
How do I increase my visibility on Google?
In brief, you need to ensure there are no crawl errors, pages load fast and are mobile-friendly, and you are harnessing your high-performance keywords to drive traffic. Don't forget to track and monitor on Google Analytics to test if your updates are increasing your visibility on Google.