Google Analytics is free and easy to use. You can also use it to enhance SEO and discover organic keywords to optimize landing pages and campaigns.
Let's go directly to Google Analytics.
Go to Acquisition | Overview | Organic Search.

Why are my keywords not visible?
On Tuesday, October 18, 2011, Google announced that users logged into Google would see their organic queries default to HTTPS (Secure HTTP) instead of HTTP.
Google did this to protect the search data privacy of users.
You can read more about it in our beginner's guide to 'not provided' organic keywords.
The impact on SEO was considerable, but it didn't happen overnight.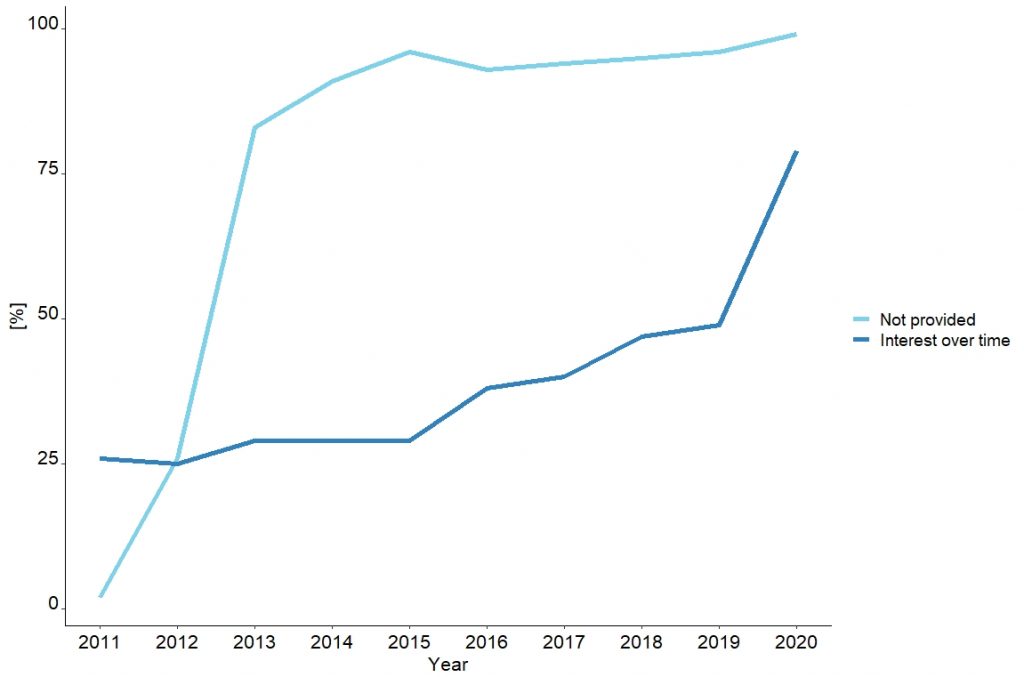 You can see the gradual trend of 'not provided' since 2011.
Why is this important?
If you can't see the organic keywords people are using to find your website you miss out on tons of insight. For instance, what people are searching for to end up on your most profitable landing page, or why your organic traffic has decreased suddenly.
Can I still use Google Analytics for keywords?
Yes, you can. If you get your top landing pages on Google Analytics.
You probably know where this is but for those that don't.
Go to Acquisitions | Overview | Organic Search.
Tab over to Landing Page.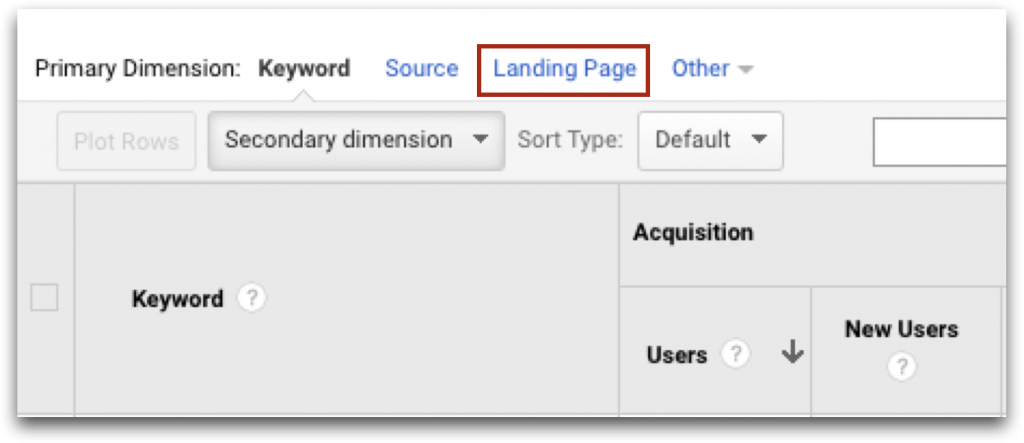 And, click the column Users to sort by traffic.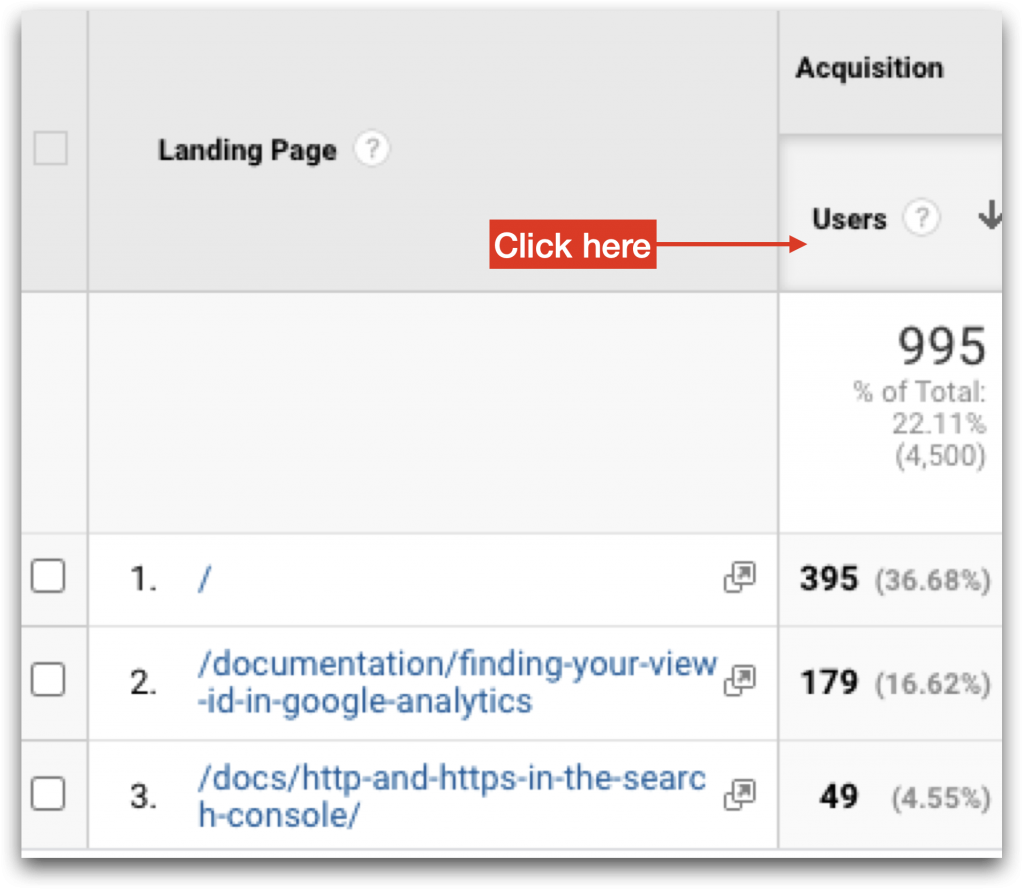 Once you know your top landing pages by traffic and then conversions, you can do a Vlookup to keywords provided in Google Search Console.
How can I see keywords directly in Google Analytics?
If you want to see all of your organic keywords in Google Analytics so you can use all of your established goal conversions and behavioral metrics, there is another option.
Step 1: Create a free account with Keyword Hero (cancel at any time)
Step 2: Allow 24 hours for data to populate
Step 3: Select the Keyword Hero view in Google Analytics

Step 4: Navigate to the Organic Search report (as before)
Step 5: View organic keywords
You will now see all of your organic keywords back in the Organic Search report.
(Not provided) will be reduced from 99% down to less than 2%.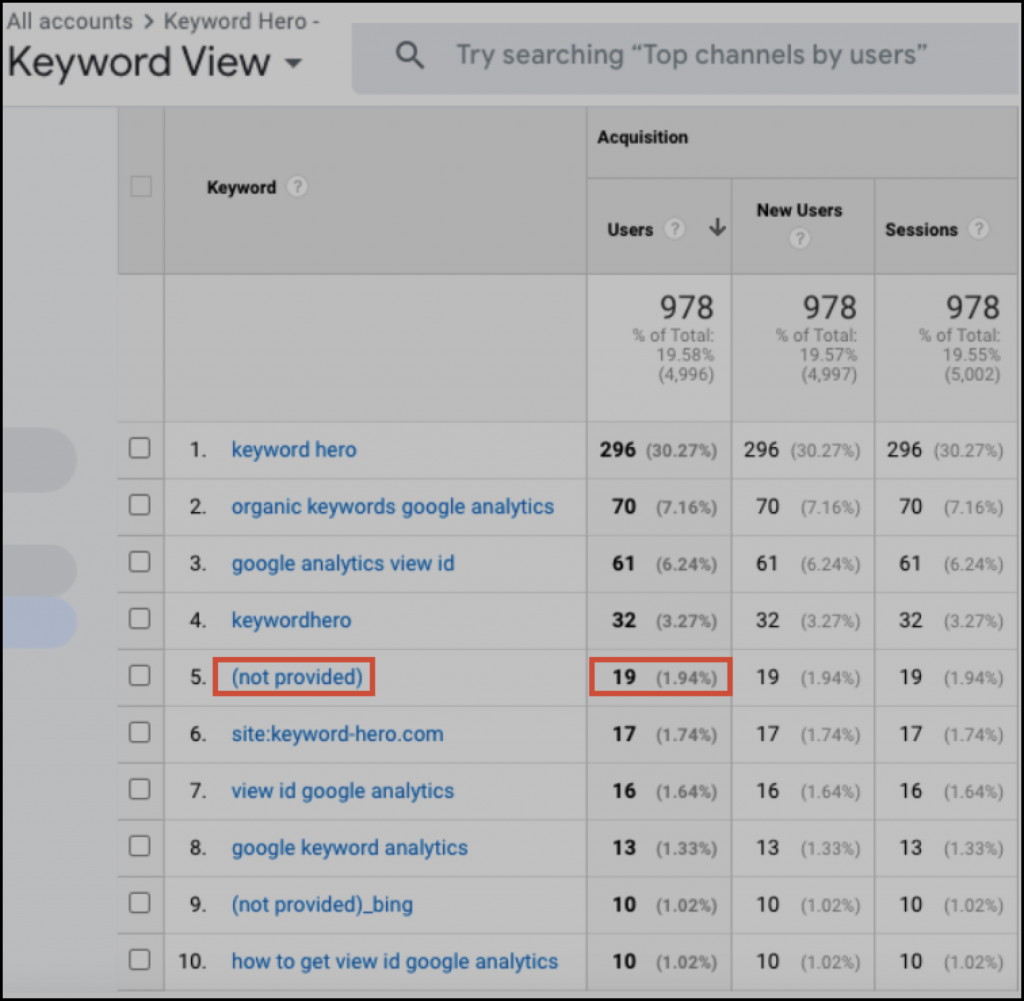 Using Google Analytics for keyword conversions
Once you have goals set up in Google Analytics, a great place to start seeing an impact is tracking keyword conversions.
Let's go back to our Organic Search report but this time with the Keyword Hero view. From here we can now see our organic keywords.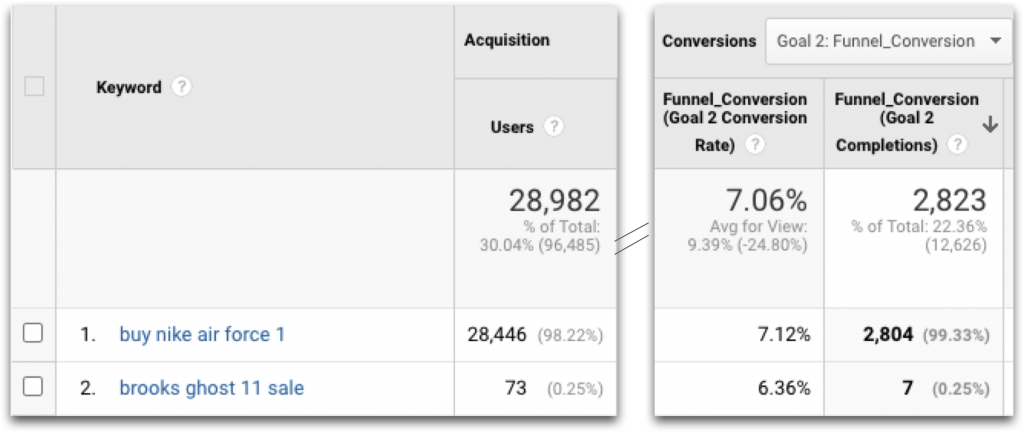 Let's sort by the column Conversions (goal completions) to see which keywords are the most profitable.
If an online platform for fashion and lifestyle noticed that the keyword 'buy Nike Air Force 1' had the most conversions for their website, they could enhance on-page SEO to target that keyword and the related landing page.
How can I check the landing page for my conversion keywords?
Once you can pinpoint the keyword search term that has the most conversions on your website you can try to find out which landing page catches most of that traffic.
From the same Organic Search report as before, we will now add a secondary dimension for 'landing page'.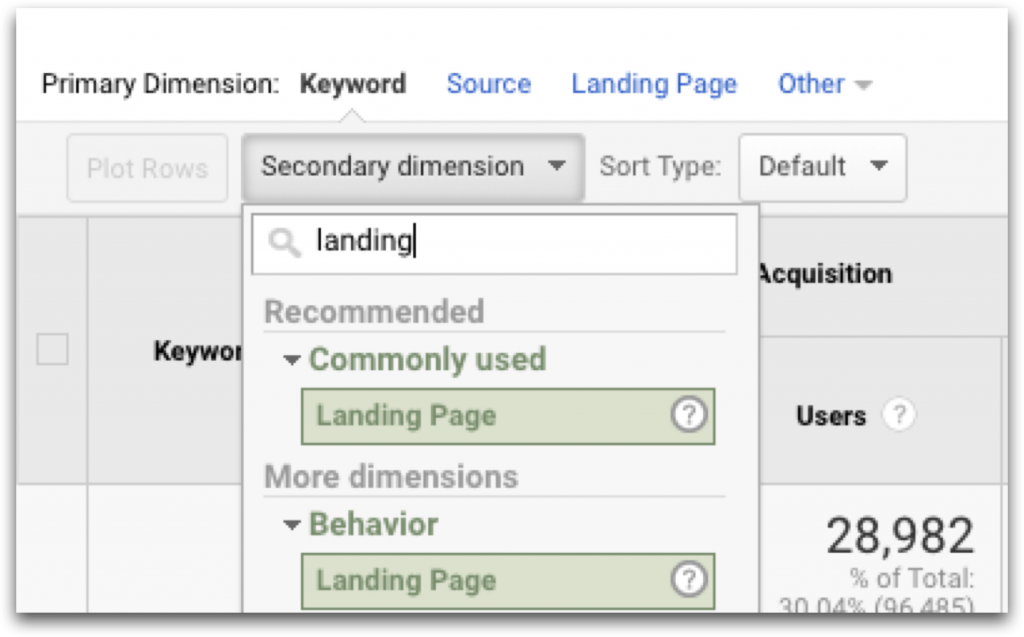 We can see that the keyword 'buy Nike Air Force 1' drives traffic to the landing page /topsneakerstyles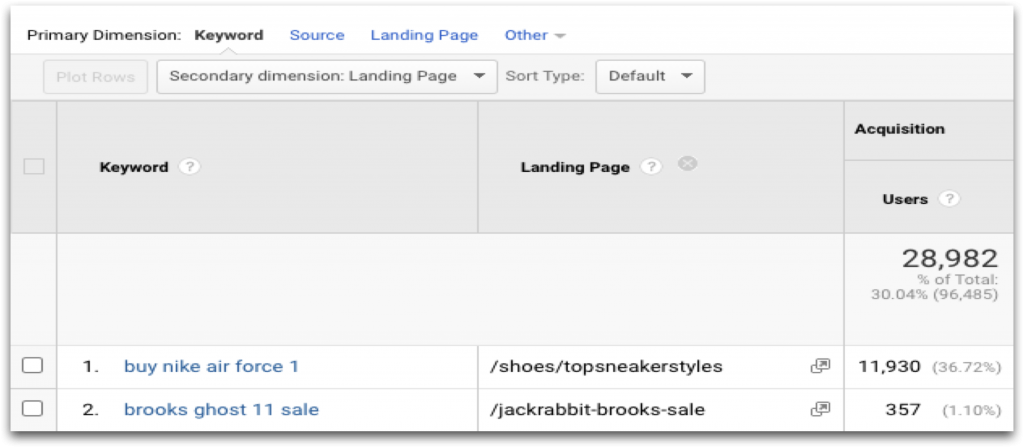 And the high conversion keyword search term 'Brooks Ghost 11 sale' brings traffic to the landing page jackrabbit-brooks-sale.
How can I optimize landing pages with conversion keywords?
A landing page should direct readers towards a purchase, focusing them on a call to action without offering any distractions.
A keyword strategy forms the basis of a successful landing page. You will need to select long-tail keywords that have high commercial intent and low competition. Use keywords in the content naturally and logically, and remember to write for people and not just for search engines.
Search engine algorithms recognize keyword stuffing, and this won't help you climb the Serps and drive conversions.
Use secondary keywords to contextualize further what your landing page is about. You should also consider semantic keywords, phrases you don't want to rank for specifically but support the primary keyword, clarifying the search intent you are trying to meet.
Semantic keywords will help your page rank better and in a more targeted way.
An example for the high conversion keywords above would be 'buy Nike air force 1 near me' or 'Brooks Ghost Sizing' and 'Brooks Ghost trainers mens'.
Change page design
In the case of the landing page /shoes/topsneakerstyles, the merchant might decide to integrate beautiful photos of the Nike Air Force shoes along with carefully crafted product descriptions that include the target keyword.
The merchant might also decide to integrate targeted live chat to allow potential customers to get their questions answered quickly, making it easier for them to make an informed decision.
The difference is they receive their answer through a conversation, either with a chatbot or by talking to your support team. This means live chat can require manual work, and is often best to use during high-traffic periods or on high conversion product pages.
Showcase reviews and personal testimonials
95% of shoppers read reviews before making a purchase. Surveys have proven that customers trust reviews more than descriptions provided by the store or manufacturer.
Customer reviews are a great way to catch a customer's attention and should always include the focus keyword, at least in the title. On Zappos.com you can see the reviews are front and center for each product page and they include the focus keyword for the landing page ' Brooks Single Shoe Ghost 13'.

Leverage psychology
The most effective ecommerce business owners know that product-page conversion optimization is underpinned by psychology. To increase conversions, you have to integrate psychological principles and concepts to convince people to buy.
Some of the most common and popular psychology principles used in ecommerce include:
Reciprocity — wanting to give something in return after getting something for free
Urgency — having the urge to buy before it's too late
Scarcity — wanting to buy before stock runs out or the price goes up
Social proof — feeling the need to buy because a peer group is also buying
Authority — needing to buy because influencers are buying