Choosing the right plan
To know which plan is best suited for the size of your site, have a short look into your Google Analytics account to see how many URLs generate organic traffic per day:
Log into your Analytics account.
Choose a date where lots of organic traffic occurred (just one day).
Navigate to Acquisition > Overview.
Choose "Organic Search".
Above the table of keywords, select "Landing Page" as primary dimension.
Scroll down, towards the lower right corner. You see the total number of rows. This equals the number of URLs that generated organic traffic this day. In our example: 394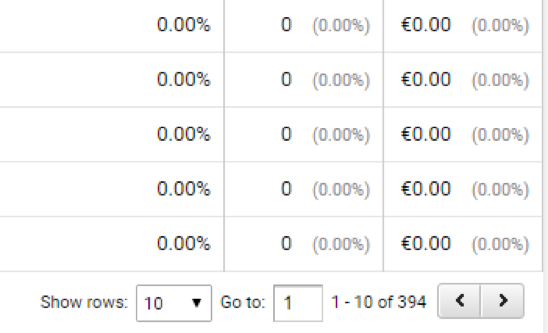 In this example, our customer should the choose the "Giant Hero" that will analyze up to 1000 URLs per day.