Before the Keyword Hero Data Studio Template can be used, the metric "Avg. Position" must be created in the Analytics Data Connector.
First the the right Analytics Account, Property and View have to be selected: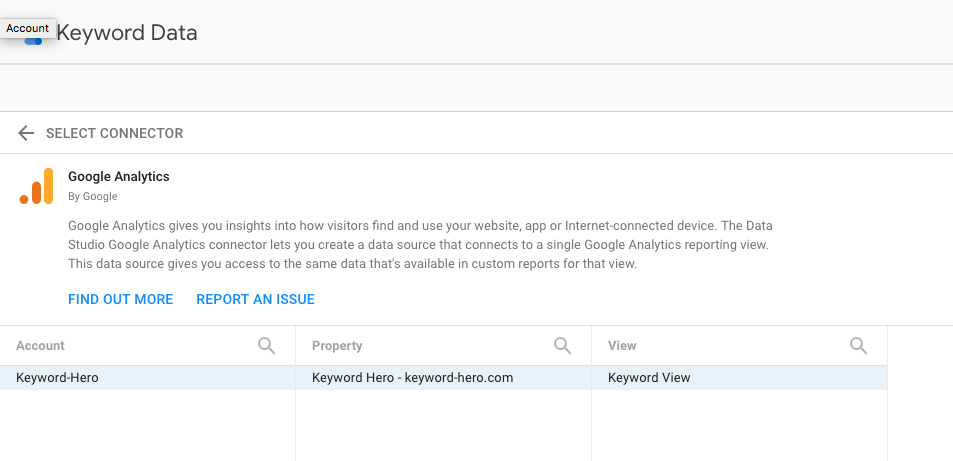 After all dimensions/metrics have been imported from that View, a new Calculated Metric must be created by clicking on "Add a Field".

as soon as the editor has opened, enter "Avg. Position" as field name and make sure to spell it exactly like this: Avg. Position

In the field Formula, select "Position/Sessions".
ATTENTION: "Sessions" must be written in the language of your Data Studio account, i.e. in German "Sitzungen"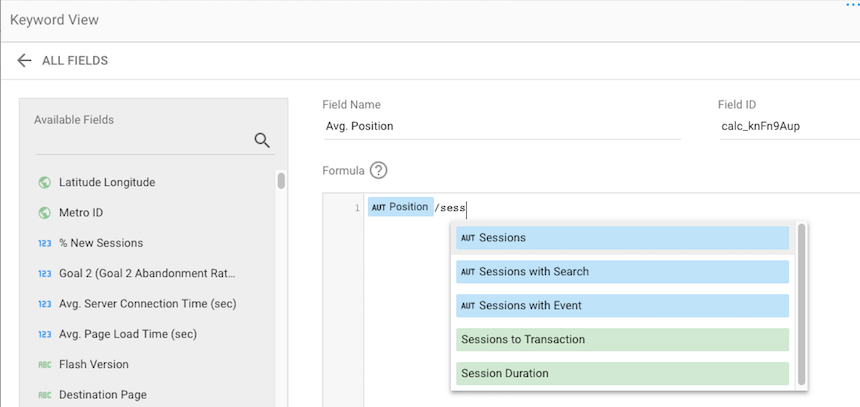 Once the formula has been saved, you can complete setting up the Data Source and start using the template.
ATTENTION: If you're connecting a new Data Source, make sure to create the metric "Avg. Position" again for each.
It can happen that the Formula Editor has problems with metrics/dimensions with the same name. In this case, the position metric (blue) can only be added as dimension (green). Please read our Toubleshooting Guide to solve this problem.