Replace Google Analytics' (not provided)
with your real search keywords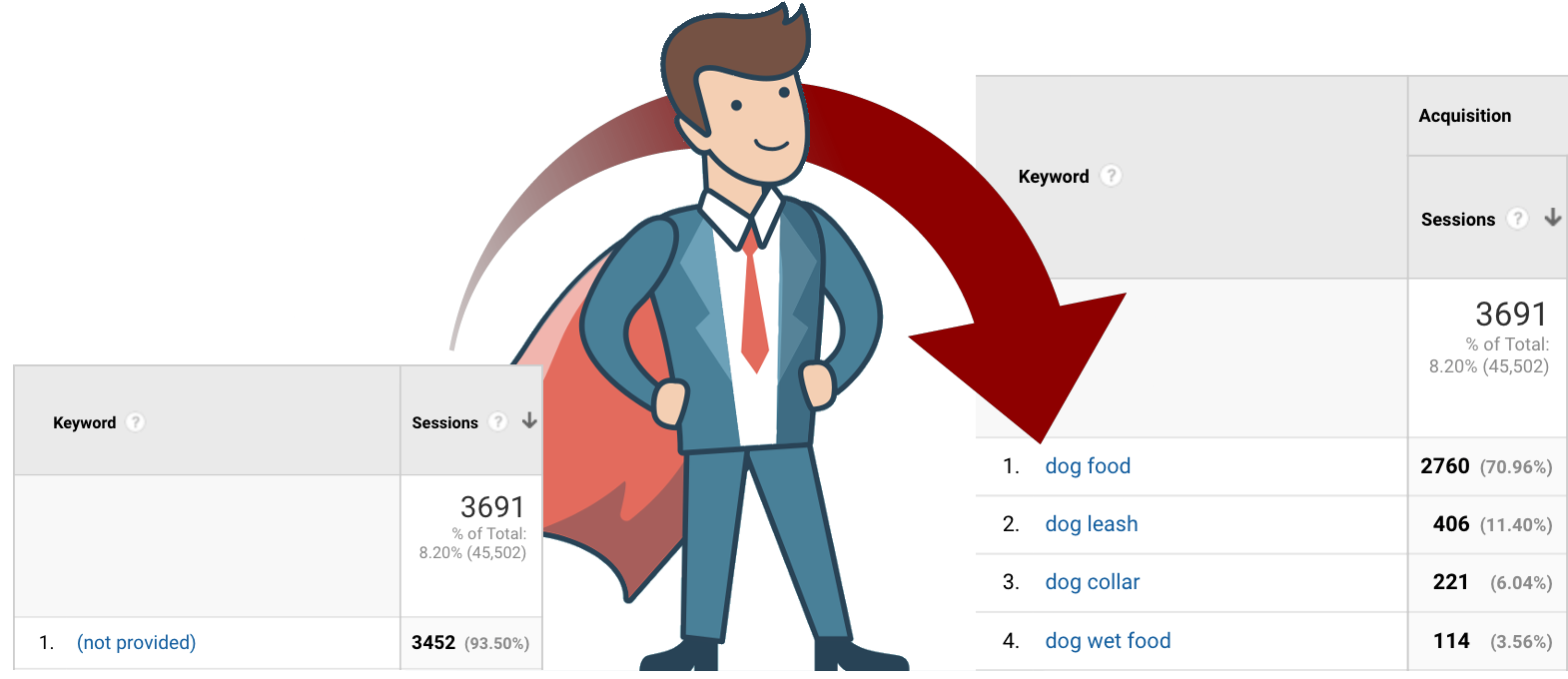 The Keyword Hero shows you which keywords users used to land on your page – in your Google Analytics account.
Understanding the intent of organic traffic is a key component for both e-commerce and web publishers of any size.
No other solution on the market matches your users' search terms and sessions.
He saves you from (not provided)!
SEE YOUR LANDING PAGES' ORGANIC SEARCH KEYWORDS
INCLUDING ALL SESSION METRICS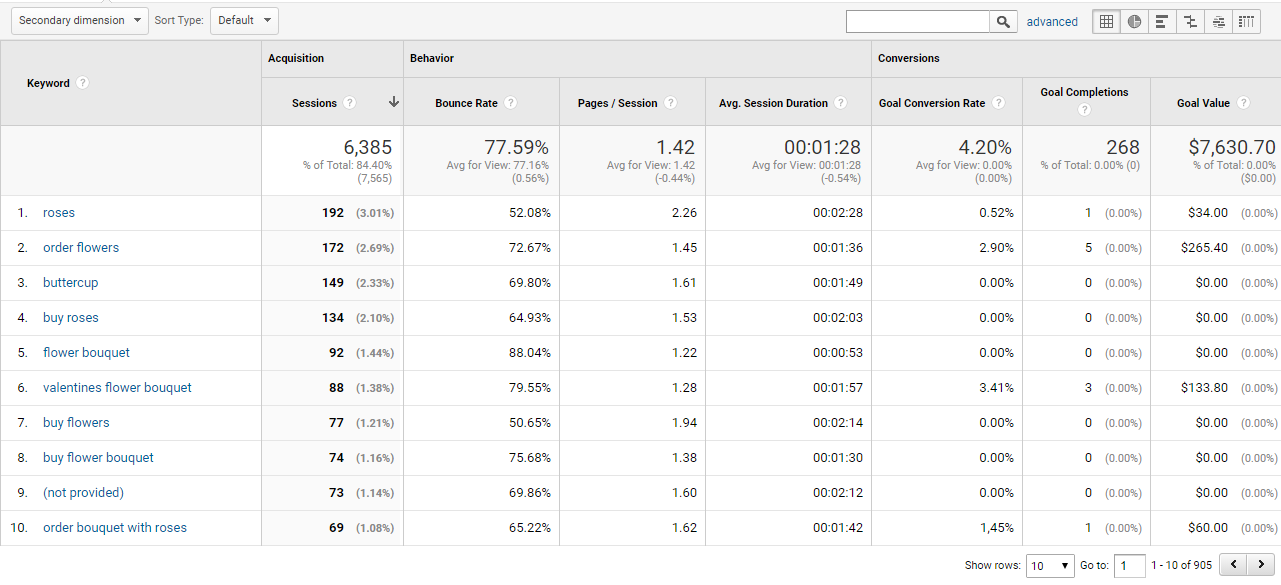 SEARCH PHRASES
Finally, organic keywords will be back in your Google Analytics account.
KEYWORD REVENUE
See how much money each keyword brings you and optimize like never before.
SECONDARY DIMENSIONS
Add even more data to get deeper insights such as landing page or position of the keywords.
KEYWORD BEHAVIOR
You can see all behavioral metrics per keyword, such as Bounce Rate.
SESSIONS PER KEYWORD
See how many sessions users spend on your site that came with a certain keyword.
KEYWORD CONVERSION
Check out whether some keywords that your users search for will convert better than others.
The Must Have for Professional Search Engine Optimization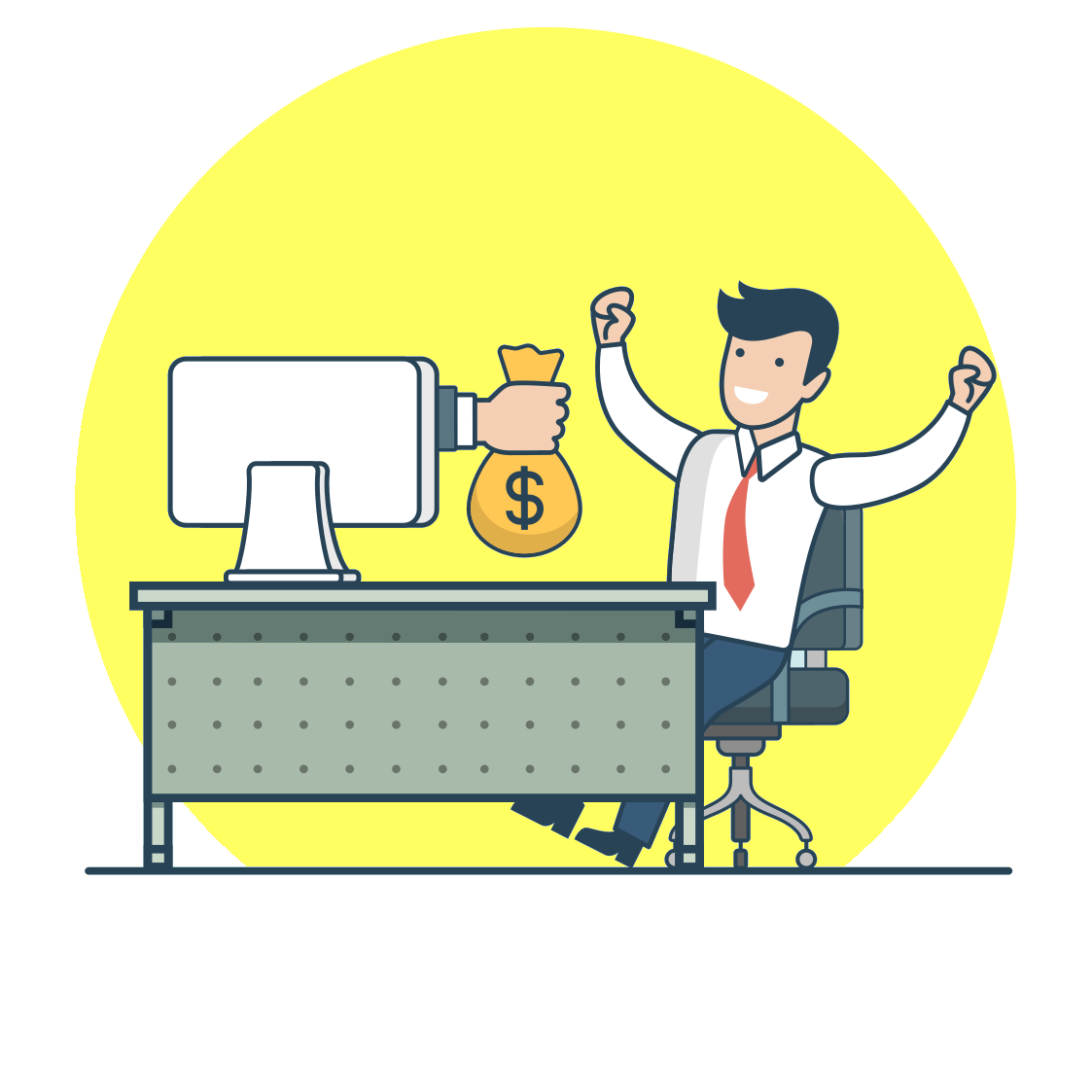 There is even more
that Keyword Hero can do for you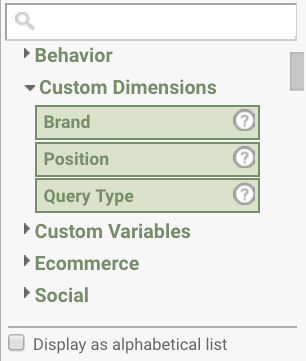 How does the Keyword Hero do it?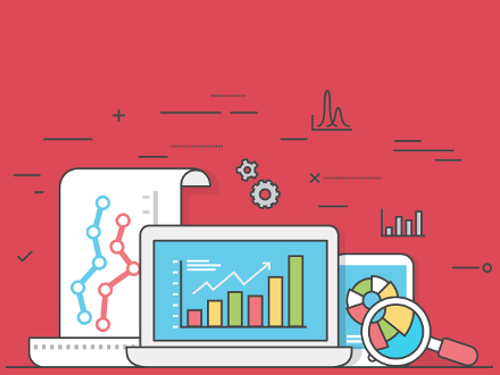 1. Data Gathering
Keyword Hero puts together nine different sources of data, including your Google Analytics and Search Console data via Google certified API access, to get a sound data basis for analysis.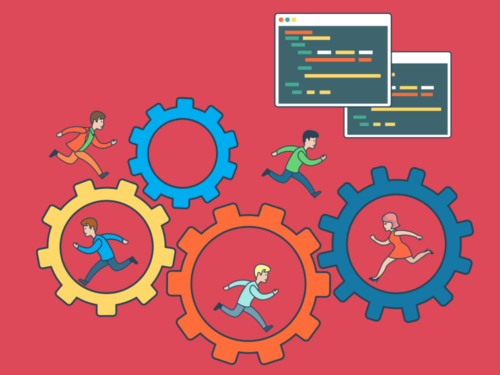 2. Data Analysis
Massive parallel, cloud based Artificial Intelligence / Machine Learning algorithms statistically match search phrases to your sessions and cluster them.
That's the Keyword Hero's secret brain – Read more here.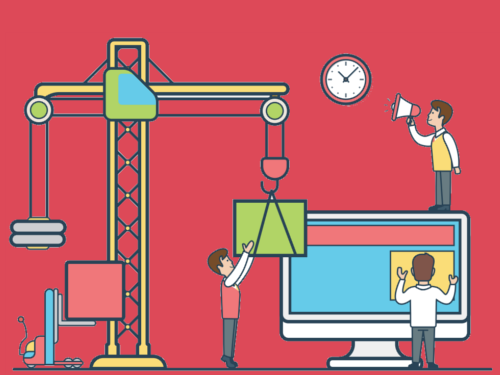 3. Data Upload
Keyword Hero uploads the data back to a new Google Analytics property, allowing you to analyse your new data set in a familiar setting without interfering with your original data
What some of the World's Leading SEO Professionals say
TRY KEYWORD HERO FOR FREE – ATTRACTIVE MONTHLY PLANS ACCORDING TO YOUR NEEDS
14 DAYS FREE TRIAL OF ANY OF THE PLANS – NO COST, NO RISK
EVERY PLAN CAN BE CANCELED AT ANY TIME!
URLs: number of URLs with most organic traffic for which keywords are shown.
Sessions: sessions per month for which keywords are shown.
Here
you can find some more information on how to select the right plan.
Projects with more than 2500 URLs or more than 250000 organic sessions/month: Please request your individual quote.
2 Minutes to set up Keyword Hero
THREE EASY STEPS TO GET THE KEYWORD HERO RUNNING