Get more Hero info
The Hero can do a lot more for you than matching sessions with keywords. He can push additional information such as impressions, CTR and the keywords position in Google into your Analytics account.
To help him, you need to add "Custom Metrics" to your new Property. To add these Custom Metrics you need to log into Analytics and:
Navigate to the "Admin" tab.
Select in the upper drop down menu your account the new Property
Select "Custom Definitions" in the mid column.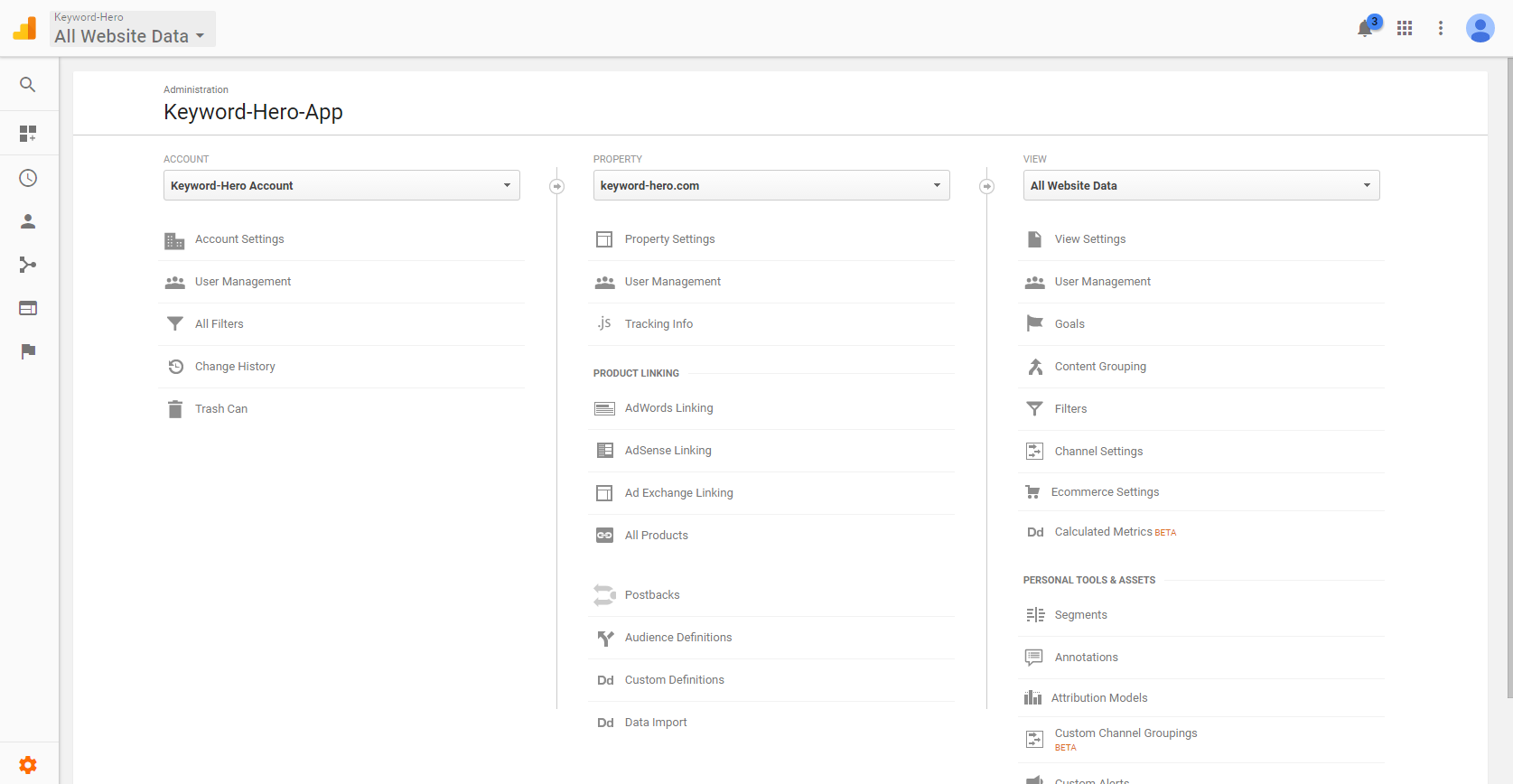 Select "Custom Metrics".
Click the "+ New Custom Metrics" button.
A modal pops up where you create the "Custom Metric".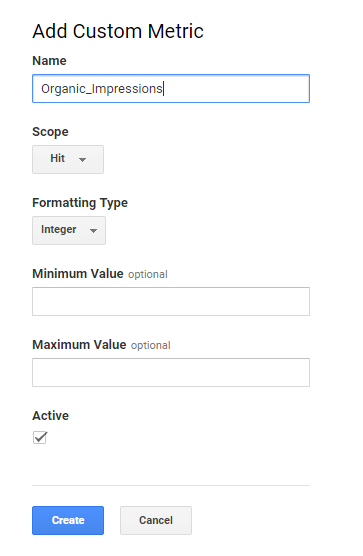 Name the custom metric "Organic_impressions", select "Hit" as Scope; "Integer" as Formatting Type and leave both Minimum and Maximum Value blank. Check the "Active" checkbox.
Finally, select "Create".
Now add a new Custom Metric with the same settings for "Position".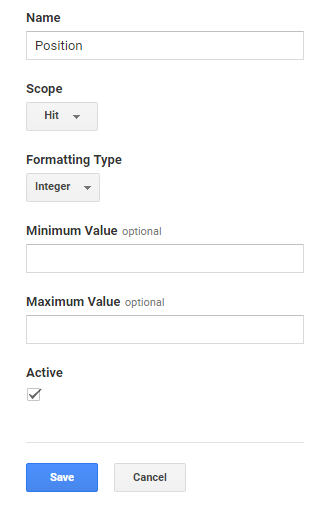 ATTENTION: The Index value for "Organic_Impressions" must be 1, for "Position" it must be 2!